LONDON | AMSTERDAM | MUNICH | ZURICH | November 4th, 2022 – VIM Group BV ("VIM Group"), the European leading independent provider of brand implementation services today announced the strategic sale to Farner International AG ("Farner"), Swiss leading integrated communications consulting firm.
Drake Star acted as exclusive financial advisor to VIM Group and its shareholders on this transaction.
Key Highlights
Headquartered in Hengelo, Overijssel, The Netherlands

Founded in 1991

85 Employees

Supported over 2,500 organisations in the last 30 years

Worked with global brands including ABB, Bosch, FIFA, Hitachi Energy, ING, Merk KGaA, Sanofi, Volkswagen
VIM Group is an independent provider of brand implementation services and brand technology. With offices in Amsterdam, Hengelo, London, and Munich, VIM Group provides brand services to European corporations across all industry sectors. Farner acquired VIM Group as part of their journey to build an entrepreneur-led, pan-European, integrated communications consulting firm.
"We are delighted that VIM Group has chosen to join Farner and look forward to welcoming VIM's 85 employees to the Farner team. The addition of their highly specialised expertise and unparalleled experience represents a significant step in our international expansion plans. Consistent with our entrepreneur-led philosophy, VIM's partners will stay at the helm and have become partners in Farner International", Roman Geiser, executive chairman of Farner International, stated. "VIM Group's focus on developing deep, long-standing relationships with their clients is well-aligned with Farner's philosophy, and their setup and brand management services are highly complementary to our own."
VIM Group was founded in 1991 and employs 85 people. The Amsterdam-based company serves more than 150 customers in Europe and pursues a long-term partnership with customers who value and actively manage their brand equity. VIM Group completed more than 2 500 brand transformations and brand technology implementations for global brands such as ABB, Bosch, Hitachi Energy, FIFA, ING, Merk KGaA, Sanofi, Volkswagen. The company will continue to be led by its current partners.
Marc Cloosterman, CEO of VIM Group: "My partners and I are thrilled to be joining Farner. In the stakeholder economy, compounded by increasing digitisation, organisations have both broader and more complex communication and branding needs, meaning that the role of brand has become significantly more important. The ability to offer additional compelling services for our clients and expanded development opportunities for our colleagues means that we're looking forward to continuing our journey more than ever before."
Renato Martignoni, Country Advisor Switzerland at Drake Star, said: "We are delighted to have worked with VIM Group partners Marc Cloosterman, René Kroeze, and Laurens Hoekstra on this transaction. The partnership of VIM Group and Farner is truly exciting. The addition of the VIM group's unique expertise and fast-growing brand implementation services is a big step forward in the European expansion of Farner. We are proud to have accomplished another Agency Services milestone transaction which depicts a new proof point for our outstanding expertise and track record within the sector.
"I would like to thank especially Renato Martignoni and his team for their exceptional support on this transaction. Drake Star's excellent network, sector knowledge, and strong execution skills enabled us to obtain an outstanding result for VIM Group's founders, shareholders, and employees. Their commitment and advice were crucial throughout a highly competitive and dynamic process", Marc Cloosterman continued.
Drake Star Team: Eric Ward, Renato Martignoni, Gregoire Michaux
Inquiries
For further inquiries, please contact:
Eric Ward
Managing Partner | Drake Star
eric.ward@drakestar.com | + 44 77 40 05 24 86
About VIM Group
For over 30 years VIM Group's international team of brand change specialists and technologists has been helping marketing and communication leaders with brand transformation. Working in close collaboration with brand teams and their external partners, we provide the structure and direction organisations need to plan and execute brand change with confidence, ensuring that costly missteps are avoided, and savings realised. By implementing the appropriate processes, tools, and technology we facilitate a coherent experience for maximum effect throughout the entire brand journey. Whether analogue or digital, and no matter the scope, scale, or situation, we help brands adapt, evolve, and deliver on their promise… Every. Single. Day.
For more information, visit www.vim-group.com.
About Farner International
Team Farner is a consortium of leading consultancies that see communication as a key factor in the success of an organisation. The group is led by successful communication entrepreneurs and partners who are themselves active in the consulting business. An international team of the best minds, Team Farner combines all disciplines of communication such as strategy, reputation management, sustainability communication, branding, brand management, corporate communication, public affairs, marketing communication, advertising, digital and CommTech. With offices in major markets and capitals, Farner's roots are in Switzerland, where Farner Consulting is the market leader in integrated communications. Farner was founded in 1951 and is one of the most established and oldest communication brands in Europe.
For more information, www.farner.ch.
About Drake Star
Drake Star is an award-winning global tech investment bank that has completed over 400 transactions since 2003. Drake Star team of over 100 senior professionals across offices in New York, London, Paris, Munich, San Francisco, Los Angeles, Berlin, Dubai*, and Singapore* focuses on mergers & acquisitions and corporate finance services worldwide in Consumer & Retail Technology, Digital Media, FinTech, Mobility & Sustainability, Software/SaaS, Digital Services, and Industrial Tech sectors.
Drake Star Partners is the marketing name for the global investment bank Drake Star Partners Limited and its subsidiaries and affiliates. In the USA, all securities are transacted through Drake Star Securities LLC. In the USA, Drake Star Securities LLC is regulated by FINRA and is a member of SIPC. Drake Star UK Limited (FRN 942020) is an appointed representative of Kession Capital Ltd (FRN582160) which is authorized and regulated by the Financial Conduct Authority. © 2022 Drake Star Partners Limited.
For more information, visit www.drakestar.com.
This press release is published solely for informational purposes and is not to be construed as an offer to sell or the solicitation of an offer to buy any security. Past performance does not guarantee future results. All investing involves risks, including the loss of principal.
*Partner Offices
Inquiries
For further inquiries, please contact: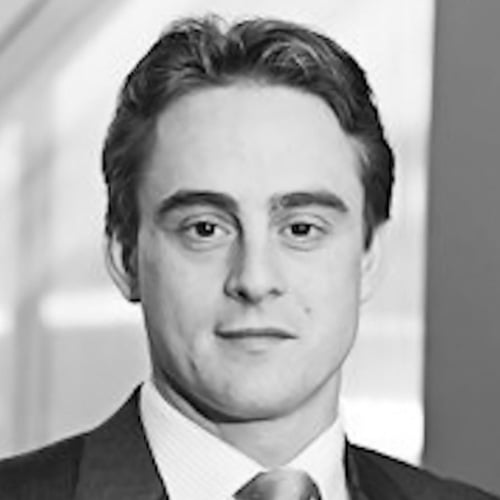 Full
Biography
Eric Ward
Managing Partner
Software/SaaS
Consumer & Retail Tech
Digital Media
London