LOS ANGELES | October 11th, 2023 – Xsolla, a global video game commerce company, announced its strategic acquisition of Lightstream, Rainmaker and API.stream from Videndum (LON:VID), the parent company. This innovative set of tools is designed to revolutionize the landscape of content creation and distribution. Drake Star acted as exclusive financial advisor to Videndum on the transaction.
Lightstream is a cloud-based streaming studio that allows creators to produce and share live content effortlessly. By integrating Lightstream's technology, Xsolla will enable creators to easily initiate live streams with minimal technical requirements, facilitating an efficient and user-friendly streaming experience. The Rainmaker platform empowers creators to manage and grow their audience while maximizing revenue opportunities. With years of experience tackling the challenges and possibilities of live cloud-native output, API.stream has unlocked new avenues for creative expression in live streaming.
"Xsolla is committed to supporting creators and providing them with the tools they need to succeed," said Chris Hewish, CEO of Xsolla. "The acquisition of Lightstream, Rainmaker and API.stream reinforces our dedication to delivering extra value to the gaming community and making the Xsolla Partner Network an all-encompassing solution for developers, publishers, creators, and their audiences."
This acquisition underscores Xsolla's recognition of the tremendous value creators bring to the gaming ecosystem and is dedicated to building and strengthening relationships with talent agencies, creators, and their audiences.
"Drake Star was an outstanding M&A advisor to us and instrumental in making this strategic deal happen." said Ryan Forquer, Chief Creative Officer and Co-founder of Lightstream.
Michael Metzger, Partner at Drake Star, commented: "We are delighted to have worked with Videndum and the Lightstream team on this strategic gaming deal. Xsolla has a massive footprint in the gaming ecosystem and is the perfect partner to further scale Lightstream Studio, Rainmaker and API.stream and revolutionize the content creation and distribution space."
Drake Star Team: Michael Metzger, Mohit Pareek, Ruben Gazarian
Inquiries
For further inquiries, please contact:
Michael Metzger
Partner | Drake Star
michael.metzger@drakestar.com | + 1 310-696-4011
About Videndum
Videndum is a leading global provider of premium branded hardware products and software solutions to the growing content creation market. Our customers include broadcasters, film studios, production and rental companies, photographers, independent content creators ("ICCs"), vloggers, influencers, gamers, professional sound crews and enterprises. We design, manufacture and distribute high performance products and solutions, including camera supports and stabilisers, video transmission systems and monitors, live streaming solutions, smartphone accessories, robotic camera systems, prompters, LED lighting, mobile power, carrying solutions, backgrounds, audio capture and noise reduction equipment. We employ around 1,800 people in 11 different countries and are organised in three Divisions: Media Solutions, Production Solutions and Creative Solutions.
For additional information and to learn more, please visit: www.videndum.com
About Xsolla
Xsolla is a global video game commerce company with a robust and powerful set of tools and services designed specifically for the video game industry. Since its founding in 2005, Xsolla has helped thousands of game developers and publishers of all sizes fund, market, launch and monetize their games globally and across multiple platforms. As an innovative leader in game commerce, Xsolla's mission is to solve the inherent complexities of global distribution, marketing, and monetization to help our partners reach more geographies, generate more revenue and create relationships with gamers worldwide. Headquartered and incorporated in Los Angeles, California, with offices in Berlin, Seoul, Beijing, Kuala Lumpur, Tokyo and cities around the world, Xsolla supports major gaming titles like Valve, Twitch, Roblox, Ubisoft, Epic Games, Take-Two, KRAFTON, Nexters, NetEase, Playstudios, Playrix, miHoYo, and more.
For additional information and to learn more, please visit: www.xsolla.pro/lightstream-acquisition
About Drake Star
Drake Star is an award-winning global tech investment bank that has completed over 450 transactions since 2003. The Drake Star team of over 100 senior professionals across offices in New York, London, Paris, Munich, San Francisco, Los Angeles, Berlin, and Dubai* focuses on mergers & acquisitions and corporate finance services worldwide in Consumer & Retail Technology, Digital Media, FinTech, Mobility & Sustainability, Software/SaaS, Digital Services, and Industrial Tech sectors.
Drake Star Partners is the marketing name for the global investment bank Drake Star Partners Limited and its subsidiaries and affiliates. In the USA, all securities are transacted through Drake Star Securities LLC. In the USA, Drake Star Securities LLC is regulated by FINRA and is a member of SIPC. Drake Star UK Limited (FRN 942020) is an appointed representative of Kession Capital Ltd (FRN582160) which is authorized and regulated by the Financial Conduct Authority. © 2023 Drake Star Partners Limited.
For more information, visit www.drakestar.com.
*Partner Office
Inquiries
For further inquiries, please contact: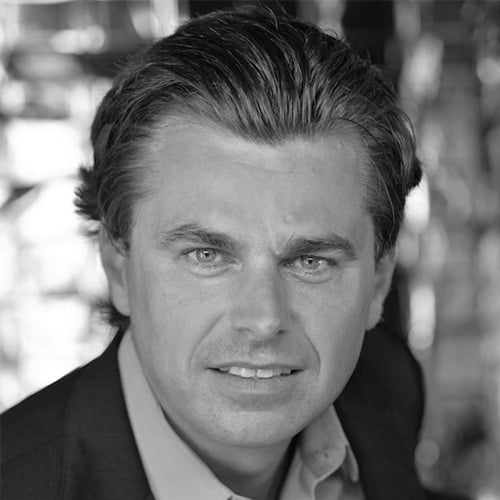 Full
Biography