LOS ANGELES | October 18th, 2023 – Azur Games, an international developer and publisher, has acquired the large portfolio of hyper-casual mobile games from top U.S. publisher Tastypill.
Drake Star acted as the exclusive financial advisor to Tastypill on this transaction.
"The impressive install count of Tastypill games is self-evident. They are stellar creations from a robust team with a look and feel that resonates with audiences. Our aim is to unlock the full potential of these titles using our in-house expertise and resources," said Dmitry Yaminsky, co-founder of Azur Games.
Established in 2015, Tastypill ranks among the top 15 United States headquartered game publishers by worldwide downloads. The Company's titles have been downloaded over 1 billion times and include games such as Bottle Flip 3D (200+ million installs), Pick Me Up 3D (100+ million installs), and Line Color 3D (100+ million installs).
"From day one, we've been very selective about who we partner with. These titles are important to us, so we wanted to find the right home for them. Transitioning them over to a seasoned publisher like Azur Games felt like the right move. Our games elevate their portfolio, and they've got the necessary expertise and resources to take these IPs to the next level," shared Phillip Kung, co-founder of Tastypill.
This acquisition aligns with Azur Games' strategic vision of portfolio expansion and diversification. In the past, the company has made deals with Pinpin Team, KobGames Studios, the creative brains behind the Mushroom Wars series, and various other entities.
"Michael Metzger and the Drake Star team have done an excellent job running a highly competitive process and finding us the right partner. Their M&A execution and gaming sector expertise have been fundamental to the success of this deal." said Philip Kung, Co-Founder of Tastypill.
Michael Metzger, Partner at Drake Star, commented: "Tastypill is one of the top mobile game publishers in the US with a portfolio of highly popular mobile games and we are proud to have worked with Phillip Kung and the Tastypill team. The acquisition further enhances Azur Games global leadership position in the category."
Drake Star Team: Michael Metzger, Mohit Pareek, Ruben Gazarian
Inquiries:
For further inquiries, please contact:
Michael Metzger
Partner | Drake Star
michael.metzger@drakestar.com | + 1 310-696-4011
About Tastypill
Established in 2015. Tastypill is one of the leading mobile game developers and publishers in the US with a portfolio of highly successful games that have exceeded 1 billion downloads. Ranked among the top 15 US game publishers, Tastypill works closely with its hand selected development teams and partners using a data driven approach to produce top charting games.
For additional information, visit: www.tastypill.com
About Azur Games
Founded in 2017, Azur Games has rapidly emerged as a global powerhouse in mobile publishing, reaching over 4.5 billion installs. Their blockbuster titles include Stack Ball (450+ million installs), WormsZone.io (400+ million installs), and Bottle Jump 3D (150+ million installs).
For more details, visit: https://azurgames.com
About Drake Star
Drake Star is an award-winning global tech investment bank that has completed over 450+ transactions since 2003. The Drake Star team of 100 senior professionals across offices in New York, London, Paris, Munich, San Francisco, Los Angeles, Berlin, and Dubai* focuses on mergers & acquisitions and corporate finance services worldwide in Software/SaaS, Consumer & Retail Technology, Digital Media, FinTech, Mobility & Sustainability, Digital Services, and Industrial Tech sectors.
Drake Star is the marketing name for the global investment bank Drake Star Partners Limited and its subsidiaries and affiliates. In the USA, all securities are transacted through Drake Star Securities LLC. In the USA, Drake Star Securities LLC is regulated by FINRA and is a member of SIPC. Drake Star UK Limited (FRN 942020) is an appointed representative of Kession Capital Ltd (FRN582160) which is authorized and regulated by the Financial Conduct Authority. © 2022 Drake Star Partners Limited.
For more information, visit www.drakestar.com.
*Partner Office
Inquiries
For further inquiries, please contact: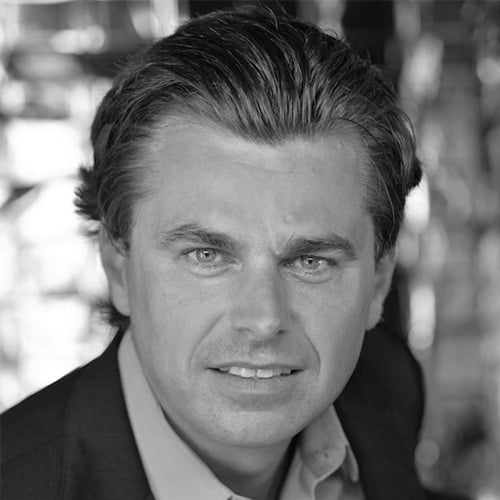 Full
Biography