BERLIN | ESSEN | MUNICH | May 17th, 2022 – SysEleven GmbH ("SysEleven"), a leading independent provider of Cloud Infrastructure, Cloud Services, and Managed Kubernetes, today announced the strategic sale to secunet Security Networks AG, Germany's leading Cybersecurity company and IT Security partner to the Federal Republic of Germany. Drake Star acted as exclusive financial advisors to SysEleven and its shareholders on this transaction.
SysEleven is an independent German provider of Cloud Infrastructure, Cloud Services, and Managed Kubernetes. The company has its own open-source based cloud infrastructure with ISO27001 certified data center locations in Germany (Infrastructure-as-a-Service) and provides MetaKube, a platform for the efficient management and optimization of computing, storage and network resources based on Kubernetes (Managed Kubernetes).
"With the acquisition of SysEleven, we accelerate our activities within the fast-growing market for secure Cloud Infrastructure. We strengthen our technological position and gain a team of highly qualified experts with proven capabilities in project implementation and managed services, as well as great expertise in OpenStack and Kubernetes", commented Axel Deininger, CEO of secunet Security Networks AG. "Having already developed SecuStack, an open source-based cloud operating system for customers running their cloud 'on premise', we can now also offer a solution 'as a service' and further develop it together. Our customers, who generally work with security-critical applications and confidential information, benefit in two ways: on the one hand from the flexibility in terms of availability, costs, and performance, and on the other hand from the high quality and security expertise for which secunet has stood for over 25 years."
SysEleven was founded in 2007 and employs more than 100 people. The Berlin-based company serves more than 175 customers in the German-speaking markets (DACH) and pursues a long-term partnership approach with a focus on customers who value security and independence from hyperscalers. The company, which is a day 1-member of GAIA-X, the European initiative to build a high-performance and competitive, secure, and trustworthy data infrastructure, will continue to be led by its managing directors Marc Korthaus, Jens Ihlenfeld, and Andreas Hermann.
"We transform digital sovereignty into actionable products and will now further accelerate the energetic development of our Cloud Solutions while adding further security aspects", said Marc Korthaus, Founder and CEO of SysEleven, commenting on the benefits of the business combination. "With its range of products and services, SysEleven is perfectly positioned with a strong independent market access, providing us with promising potential for the future as a group," said Axel Deininger.
Ralf Philipp Hofmann, Managing Partner, Co-Founder, Member of the Global Executive Committee, and the Board of Directors at Drake Star, said: "We are delighted to have worked with Marc Korthaus and the entire SysEleven team on this transaction. The partnership of SysEleven and secunet is truly exciting and lays the ground for a unique secure cloud solution offering addressing a vast market opportunity. We are proud to have accomplished another Digital Transformation Services milestone transaction which depicts a new proof point for our outstanding expertise and track record within the sector."
"I would like to thank especially Ralf Hofmann and his team for their exceptional support on this transaction. Drake Star's excellent network, sector knowledge and strong execution skills enabled us to obtain an outstanding result for SysEleven's founders, shareholders, and employees. Their commitment and advice were crucial throughout a highly competitive and dynamic process", Marc Korthaus continued.
Drake Star Team: Ralf Philipp Hofmann, Maximilian von Bodman, Anton Donauer, Julian Wolf
Inquiries
For further inquiries, please contact:
Ralf Philipp Hofmann | Drake Star
e-mail: ralf.hofmann@drakestar.com | + 49 89 1490 265-10
About SysEleven
Founded 2007 in Berlin (Germany), SysEleven is a leading cloud and Kubernetes service provider specializing in the operation of distributed and mission-critical systems and the rapid scaling of workloads. The company supports organizations that want to complete their transformation to cloud native, and that value speed, flexibility, and autonomy. SysEleven's service portfolio consists of comprehensive services — starting with concept consulting, the setup of test environments, training, and fully managed operations. At the heart of the vertical technology stack is "MetaKube", a managed Kubernetes service that enables organizations to develop and operate web-based software products.
For more information, visit www.syseleven.de.
About secunet
secunet is Germany's leading cybersecurity company specializing in areas with unique security requirements – such as cloud, IIoT, eGovernment and eHealth. Over 800 experts strengthen the digital sovereignty of governments, businesses, and society. secunet's customers include federal ministries, more than 20 DAX-listed corporations as well as other national and international organizations. The company was established in 1997, is listed on the SDAX.
For more information, www.secunet.com.
About Drake Star
Drake Star is an award-winning global tech investment bank that has completed over 400 transactions since 2013. Drake Star team of over 100 senior professionals across offices in New York, London, Paris, Munich, San Francisco, Los Angeles, Berlin, Geneva, Dubai*, and Singapore* focuses on mergers & acquisitions and corporate finance services worldwide in Consumer & Retail Technology, Digital Media, FinTech, Mobility & Sustainability, Software/SaaS, Digital Services, and Industrial Tech sectors.
Drake Star Partners is the marketing name for the global investment bank Drake Star Partners Limited and its subsidiaries and affiliates. In the USA, all securities are transacted through Drake Star Securities LLC. In the USA, Drake Star Securities LLC is regulated by FINRA and is a member of SIPC. Drake Star UK Limited (FRN 942020) is an appointed representative of Kession Capital Ltd (FRN582160) which is authorized and regulated by the Financial Conduct Authority. © 2016 Drake Star Partners Limited.
*Partner Offices
Inquiries
For further inquiries, please contact: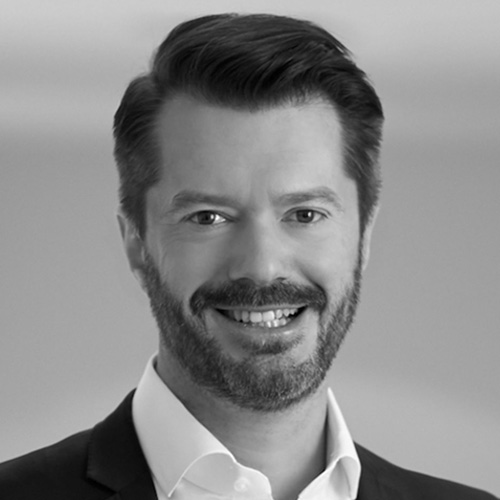 Full
Biography
Ralf Philipp Hofmann
Managing Partner, Member of the Executive Committee
Software/SaaS
Digital Services
Munich