MUNICH | December 20, 2022 – Symbioworld GmbH ("Symbioworld"), a leading Business Process Management SaaS provider with unique expertise in strategic process and quality management, today announced the substantial strategic growth investment by European B2B software investor Fortino Capital. Drake Star acted as the exclusive financial advisor to Symbioworld and its shareholders on this transaction.
Symbioworld, which was founded in 2006 by Oliver Zeller and Steffen Ploetz, offers a highly scalable BPM platform, democratizing process management and process automation for everyday users, positioning the company as "the Google maps for business". The platform combines applications for process modelling, process design and data mining integrations with leading business applications, such as Microsoft, SAP, Celonis and Atlassian. Symbioworld serves a wide range of industries, such as transport, automotive, manufacturing, utilities and pharma. Symbioworld serves clients, including Deutsche Bahn, E.ON, European Space Agency, Fresenius and ZF Friedrichshafen.
Oliver Zeller, Co-Founder and CEO of Symbioworld: Together with Drake Star we found the perfect partner for us to further scale the business. We are delighted to be partnering with Fortino as Symbioworld continues to grow. Fortino's team has specific knowledge and strong experience in the BPM market coupled with a very complementary B2B portfolio. We are at an exciting stage of our development, and Fortino's expertise will help us to reach our objective of establishing the first employee-centric BPM and QM system. Ralf Hofmann and the entire Drake Star team have done amazing work in supporting us to get a top-quality software investor onboard. Their professionalism, detail orientation and enterprise software knowledge have been fundamental to the success of this deal."
Fortino Capital is undertaking a substantial strategic growth investment alongside Symbioworld's management to further accelerate the company's growth and expand internationally. Fortino will not only act as a sounding board for management but will also actively support further internationalization with its expertise in growing companies.
Philipp Remy, Partner at Fortino Capital: "Symbio has increasingly become the market standard for strategic process and quality management. The team has had an exceptional track record in recent years, evident across their satisfied customer base. Symbioworld's gain in market share is a logical consequence of the excellent work. We look forward to supporting Oliver and his team in realizing their growth plans."
Ralf Philipp Hofmann, Managing Partner and Co-Founder of Drake Star commented: "Symbioworld is one of the innovation leaders in the business process management space providing mission critical and highly scalable solutions to its blue-chip customer base. We are excited that we could support Symbioworld's visionary, entrepreneurial leadership team in executing a highly successful process, creating a real win-win situation and preparing Symbioworld for the next phase of its life cycle."
Drake Star Team: Ralf Philipp Hofmann, Maximilian von Bodman, Pablo Lundershausen, Virginie Foucher
Inquiries
For further inquiries, please contact:
Ralf Philipp Hofmann
ralf.hofmann@drakestar.com, +49 173 393 0070
About Symbioworld
Symbioworld GmbH is the innovation leader in the field of integrated management systems. Their vision is to make the working world of tomorrow a reality for our customers today. To achieve this, they work together with the best – including Microsoft, SAP and Celonis. Symbioworld has developed from a typical "garage company" to one of the market leaders in their field. Companies such as the Fresenius, Deutsche Bahn, ESA, E.ON and many more rely on Symbioworld and establish a platform for the sustainable optimization with all employees of their future.
For more information: www.symbioworld.com
About Fortino
Fortino Capital is a European investment company with a focus on high-growth B2B software solutions and ICT managing two private equity funds and two venture capital funds. With offices in Belgium, Germany and the Netherlands, Fortino backs exceptional and ambitious entrepreneurs in North-Western Europe. Fortino Capital's private equity portfolio includes VanRoey (BE), BizzMine (BE) MobileXpense (BE), Efficy CRM (BE), Tenzinger (NL), Maxxton (NL), among others. Fortino's Venture Capital portfolio includes Vertuoza (BE), TechWolf (BE), Timeseer.ai (BE), Zaion (FR), Salonkee (LUX), Sides (DE), D2X (NL), Peers (DE), Reveall (NL) and Kosli (NO) among others.
For more information: www.fortinocapital.com
About Drake Star
Drake Star is an award-winning global tech investment bank that has completed over 400 transactions since 2003. Drake Star team of over 100 senior professionals across offices in New York, London, Paris, Munich, San Francisco, Los Angeles, Berlin, and Dubai* focuses on mergers & acquisitions and corporate finance services worldwide in Consumer & Retail Technology, Digital Media, FinTech, Mobility & Sustainability, Software/SaaS, Digital Services, and Industrial Tech sectors.
Drake Star Partners is the marketing name for the global investment bank Drake Star Partners Limited and its subsidiaries and affiliates. In the USA, all securities are transacted through Drake Star Securities LLC. In the USA, Drake Star Securities LLC is regulated by FINRA and is a member of SIPC. Drake Star UK Limited (FRN 942020) is an appointed representative of Kession Capital Ltd (FRN582160) which is authorized and regulated by the Financial Conduct Authority. © 2022 Drake Star Partners Limited.
For more information, visit www.drakestar.com.
*Partner Office
Inquiries
For further inquiries, please contact: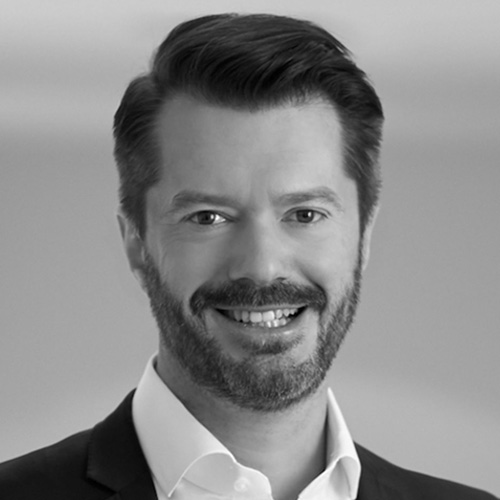 Full
Biography
Ralf Philipp Hofmann
Managing Partner, Member of the Executive Committee
Software/SaaS
Digital Services
Munich