LOS ANGELES | November 8, 2021 – Devolver Digital (LON: DEVO) has acquired Firefly Studios, a PC and mobile game developer and publisher headquartered in London, UK, and focused on both premium and free-to-play games. Firefly is a category leader in the castle-building real-time strategy (RTS) segment and is known for its renowned and evergreen Stronghold series.
Drake Star acted as the exclusive financial advisor to Firefly Studios and its shareholders.
The acquisition was announced as part of Devolver Digital's IPO on the London Stock Exchange, which raised a total of $261 million through a primary and secondary offering at a $950 million valuation.
"Over the past year or so we've brought our longtime partners and friends Croteam (Serious Sam, The Talos Principle), Dodge Roll (Enter the Gungeon), Nerial (Reigns, Card Shark), and Firefly Studios (Stronghold series) into the strong but gentle arms of Devolver Digital. The games and experiences that these four studios have planned are incredible and each maintains their full creative autonomy afforded to them throughout our relationship" said a press release issued by Devolver Digital.
For the last 20+ years, Firefly Studios has been building expertise in live operations for free-to-play massive multiplayer online and RTS games, evident with the overwhelming success of its popular Stronghold series. Integrating Firefly's highly-experienced development and publishing team accompanies Devolver Digital's impressive 12+ years as a leading publisher of popular indie games.
"We are very excited to be part of Devolver Digital and the journey forward as a public company listed on the London Stock Exchange. Drake Star did an excellent job running a highly-competitive M&A process and a flawless execution with Devolver Digital. We were very impressed with Drake Star's deep understanding and extensive network in the gaming and digital media space and are grateful to the Drake Star team for their outstanding work in achieving the right outcome for Firefly."
Michael Metzger, Partner at Drake Star, commented: "It was a great honor to work with the Firefly Studios team and facilitate an amazing outcome. The acquisition also helped Devolver Digital to achieve an excellent listing on the London Stock Exchange."
For Drake Star, the sale of Firefly Studios represents yet another important transaction within the gaming sector, which continues to see unprecedented consolidation and financing activity surpassing $71 billion in disclosed deal value during the first nine months of 2021.
Drake Star Team: Michael Metzger, Mohit Pareek
Inquiries:
For further inquiries, please contact:
About Firefly Studios
Firefly Studios develops and publishes historical real-time strategy games and found quick success with their release of Stronghold in 2001, which lead to countless follow-on releases from the critically acclaimed Stronghold series, which have sold 9M+ lifetime units. As the gaming industry evolved, so to did Firefly with their transition into online free-to-play games and mobile versions of already popular titles. Firefly continues to innovate, creating games that provide players with greater control and playable options while continuing to deliver entertaining and historical titles to the public.
For more information, please visit: fireflyworlds.com
About Devolver Digital
Headquartered in Austin, Texas, and founded in 2009, Devolver Digital is a video game publisher that focuses on the indie game genre. Devolver Digital got its start by publishing simple remake and spin-off games before publishing titles from small, independent developers. The company is also in the film distribution business with Devolver Digital Films and owns a majority stake of Good Shepherd Entertainment, a Dutch-based video game publisher.
For more information, please visit: devolverdigital.com
About Drake Star Partners
Drake Star Partners is a global investment banking firm serving the technology, media, and communications sectors (TMC) with offices in New York, London, Paris, Munich, San Francisco, Los Angeles, Berlin, Geneva, Singapore*, and Dubai*. The firm focuses on M&A and corporate finance for its clients worldwide. Drake Star Partners completed over 400 transactions since 2004, 70% of which are cross-border.
Drake Star Partners is the marketing name for the global investment bank Drake Star Partners Limited and its subsidiaries and affiliates. In the USA, all securities are transacted through Drake Star Securities LLC. In the USA, Drake Star Securities LLC is regulated by FINRA and is a member of SIPC. Drake Star UK Limited (FRN 942020) is an appointed representative of Kession Capital Ltd (FRN582160) which is authorized and regulated by the Financial Conduct Authority. © 2016 Drake Star Partners Limited.
*Partner Offices
Inquiries
For further inquiries, please contact: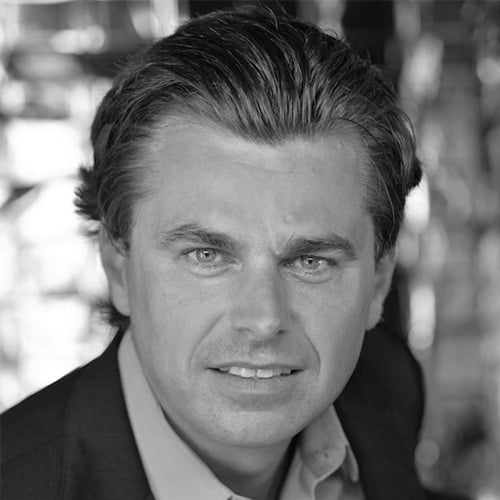 Full
Biography