MUNICH | KARLSRUHE | Sep 13th, 2022 – EXXETA AG ("EXXETA"), a leading Digital Transformation services provider, today announced that Intermediate Capital Group ("ICG"), a leading private equity firm with over $70bn in assets under management, will partner with the company by acquiring a significant minority stake.
Drake Star acted as the exclusive financial advisor to EXXETA and its shareholders on this transaction.
Headquartered in Germany, EXXETA is one of the leading independent services providers for Digital Transformation with over 1,200 digitalization specialists. With Exxeta's agile development DNA, the company offers its clients a unique end-to-end service delivery platform for application development, paired with best-in-class strategy and digital transformation expertise. With its deep domain knowledge in the Next Generation Mobility, Banking & Fintech, and Energy industries, Exxeta benefits from multi-dollar billion industries that are ripe for large-scale digital transformations.
Exxeta has grown its client base into strong partnerships, serving leading DAX companies and larger mid-sized companies.
The partnership with ICG is expected to provide Exxeta with access to an international network and relevant markets.
Andreas Ritter, CEO and Co-Founder at EXXETA, stated: "Many thanks to Kais Baker and his colleagues for the excellent support and management of the entire process, from preparation to final negotiations. With your deep market knowledge and expertise, you helped us to find a reliable and highly valuable partner. We are convinced that together with ICG we will be able to achieve our ambitious goals in the coming years and we look forward to continue our good cooperation with Drake Star."
Dr. Thomas von Werner, Managing Director at ICG, said: "We are pleased to be able to actively support Exxeta and see great potential for its further development. With its ambitious vision and strong purpose, the company is a perfect fit for ICG."
Kais Baker, Partner at Drake Star, added: "We are delighted to have worked with Andy (CEO of Exxeta) and the entire EXXETA team on this transaction. They have built an impressive and fast-growing business with a best-in-class team. The partnership with ICG is truly exciting and the market opportunity is massive. We're very happy for the team and wish Exxeta and ICG all the best for the next chapter. "
"This deal represents another high-profile transaction executed by Drake Star in the digital transformation space", commented Ralf Philipp Hofmann, Managing Partner & Co-Founder at Drake Star.
Drake Star Team: Kais Baker, Ralf Philipp Hofmann, Maximilian von Bodman, Julian Wolf, Tobias Berberich
Inquiries
For further inquiries, please contact:
Kais Baker | Drake Star Partners
kais.baker@drakestar.com | + 49 89 1490 265-26
About EXXETA AG
Exxeta AG is a digital and specialist consultancy with a focus on the mobility, energy, and finance sectors. Exxeta helps companies to transform themselves with the help of new technologies and by developing digital, sustainable business models. Its portfolio includes large and medium-sized clients, as well as European scale-ups and start-ups.
Exxeta AG was founded in 2005 and has been growing rapidly ever since. Currently, more than 1,200 passionate employees work at 13 locations (including Karlsruhe, Berlin, Zurich, and Bratislava). The turnover in 2021 was around 100 million euros. More information: www.exxeta.com.
About Intermediate Capital Group (ICG)
ICG provides flexible capital solutions to help companies develop and grow. We are a leading global alternative asset manager with over 30 years history, managing $71bn of assets and investing across the capital structure. We operate across four asset classes: Structured and Private Equity, Private Debt, Real Assets, and Credit.
We develop long-term relationships with our business partners to deliver value for shareholders, clients, and employees and use our position of influence to benefit the environment and society. We are committed to being a net zero asset manager across our operations and relevant investments by 2040.
ICG is listed on the London Stock Exchange (ticker symbol: ICP). Further details are available at www.icgam.com.
About Drake Star
Drake Star is an award-winning global tech investment bank that has completed over 400 transactions since 2003. Drake Star team of over 100 senior professionals across offices in New York, London, Paris, Munich, San Francisco, Los Angeles, Berlin, Dubai*, and Singapore* focuses on mergers & acquisitions and corporate finance services worldwide in Consumer & Retail Technology, Digital Media, FinTech, Mobility & Sustainability, Software/SaaS, Digital Services, and Industrial Tech sectors.
Drake Star Partners is the marketing name for the global investment bank Drake Star Partners Limited and its subsidiaries and affiliates. In the USA, all securities are transacted through Drake Star Securities LLC. In the USA, Drake Star Securities LLC is regulated by FINRA and is a member of SIPC. Drake Star UK Limited (FRN 942020) is an appointed representative of Kession Capital Ltd (FRN582160) which is authorized and regulated by the Financial Conduct Authority. © 2022 Drake Star Partners Limited.
For more information, visit www.drakestar.com.
*Partner Offices
Inquiries
For further inquiries, please contact: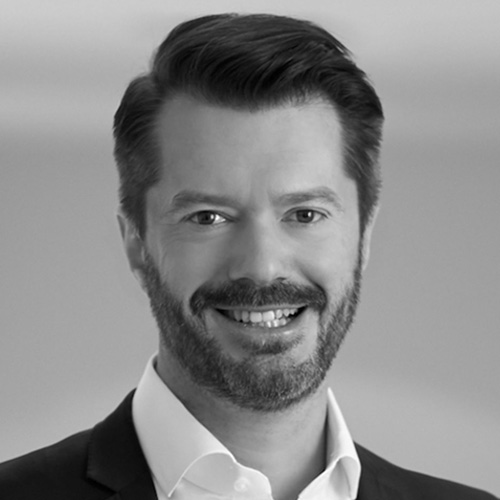 Full
Biography
Ralf Philipp Hofmann
Managing Partner, Member of the Executive Committee
Software/SaaS
Digital Services
Munich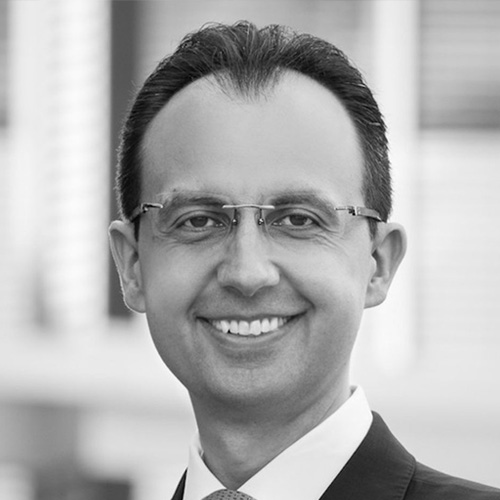 Full
Biography