NEW YORK | January 30th, 2023 – Crimcheck Holdings, LLC ("Crimcheck"), a leading independent provider of background screening, reference checks, data checks, and drug testing & occupational health solutions announced that it completed the strategic sale to DISA Global Solutions Inc. ("DISA"), a leading provider of drug testing & occupational health services, on December 9, 2022. Drake Star acted as exclusive financial advisor to Crimcheck on this transaction.
Crimcheck Holdings, LLC ("Crimcheck") is a technology enabled provider of background screening, reference checks, data checks, and drug testing & occupational health solutions. The company has its own proprietary technology platform for efficient onboarding and servicing of new and existing clients.
John Peterson, CEO of DISA commented: "In addition to having similar customer-first philosophies, Crimcheck has a risk-aware customer base that makes them an ideal candidate to join the DISA family. As a result of Crimcheck's internal expertise, high customer loyalty, and diversified client base, we are excited to partner with them to provide an expanded suite of services. We are thrilled about the acquisition of cutting-edge technology that Crimcheck utilizes on its platform. The entire executive team is looking forward to working with subject matter experts throughout this team to leverage their innovative software for the benefit of our entire organization. It will be a pleasure to work together to serve the best interests of our collective customers."
Crimcheck was acquired by Tom Shieh in 2014 and employs more than 75 people. The Ohio-based firm is the background check provider for more than 6,000 companies across diverse sectors. Accredited by the Professional Background Screening Association (PBSA), Crimcheck's comprehensive tools provide compliance support for companies alongside an industry-leading customer experience. Crimcheck stands out from the competition with its cutting-edge and efficiency-maximizing technology, internal expertise, and enthusiastic customer service. This combination has led to a 99% customer satisfaction rating and repeat appearances in the prestigious HRO Baker's Dozen Customer Satisfaction survey. Crimcheck's history of robust channel partnerships with ATS, HRM, and PEO vendors makes them valuable partners across our business. Additionally, DISA immediately benefits from the continued diversification of our product mix and further expansion of market share in the healthcare sector.
Tom Shieh, CEO of Crimcheck said: "This is an ideal partnership between DISA and Crimcheck. We are eager to join the DISA family of companies and partner together to build from our collective strengths. Our businesses are built on the same commitment to serve customers, provide the highest quality services, and ensure compliance across complex industries. The alignment of our customer-centric focus and compliance-driven approach makes me confident that together we'll continue to provide a best-in-class experience no matter the industry sector. Additionally, Crimcheck employees will benefit from significant opportunities to grow, work on exciting new projects, and be a part of one of the largest providers in our industry."
"As an entrepreneur, you dream of making that strategic exit at the right time, with the right buyer, and at the right terms. This only happens when you have a high-performing team that can create a robust competitive process with many attractive options, first-hand knowledge of the full landscape of players in the HRTech sector, and a trusted partnership that can facilitate the process from beginning to end. After meticulously interviewing 11 possible investment bankers, we absolutely made the best decision with Jim Holzer and Drake Star – they masterfully prepared us and helped us confidently navigate through the countless subtleties and nuances in a once-in-a-lifetime type of transaction."
Jim Holzer, Managing Partner at Drake Star, said: "It's been a privilege working with Tom Shieh, Loren Yadeski and the entire Crimcheck team. Crimcheck's culture, technology and expertise are quite impressive. This combination is an excellent fit with DISA and we look forward to watching the two companies grow together."
Drake Star Team: Jim Holzer, Lyle Finkler, Adam Aist, Douglas Lachenauer
For further inquiries, please contact:
James Holzer
Managing Partner | Drake Star
jim.holzer@drakestar.com | +1 914-420-4526
About Crimcheck
Crimcheck protects companies' employees, customers, assets and brands by providing comprehensive, accurate and compliant employment screening solutions. Crimcheck's solutions will improve your team's efficiency, enhance your candidate experience, and accelerate your time to hire. And, our award-winning customer service will help you every step of the way. For more information, visit www.crimcheck.com.
About DISA
As your trusted third-party administrator (TPA), DISA Global Solutions provides a wide array of service solutions accompanied by industry-leading expertise that is unmatched in our industry. Our solutions are designed for employers that need help navigating increasingly complex employee screening laws or safety-sensitive requirements. Founded in 1986, DISA helps employers make informed staffing decisions with our comprehensive scope of services, including drug and alcohol testing, background check, occupational health, transportation compliance, and financial due diligence. For more information, www.disa.com.
About Drake Star
Drake Star is an award-winning global tech investment bank that has completed over 400 transactions since 2003. Drake Star team of over 100 senior professionals across offices in New York, London, Paris, Munich, San Francisco, Los Angeles, Berlin, and Dubai* focuses on mergers & acquisitions and corporate finance services worldwide in Consumer & Retail Technology, Digital Media, FinTech, Mobility & Sustainability, Software/SaaS, Digital Services, and Industrial Tech sectors.
Drake Star Partners is the marketing name for the global investment bank Drake Star Partners Limited and its subsidiaries and affiliates. In the USA, all securities are transacted through Drake Star Securities LLC. In the USA, Drake Star Securities LLC is regulated by FINRA and is a member of SIPC. Drake Star UK Limited (FRN 942020) is an appointed representative of Kession Capital Ltd (FRN582160) which is authorized and regulated by the Financial Conduct Authority. © 2022 Drake Star Partners Limited.
For more information, visit www.drakestar.com.
*Partner Office
Inquiries
For further inquiries, please contact: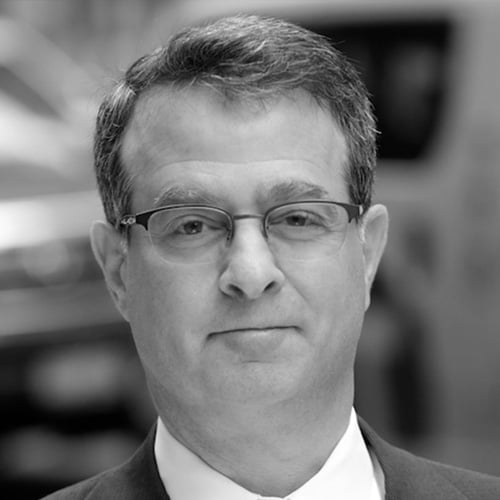 Full
Biography
Jim Holzer
Managing Partner
Software/SaaS
Digital Services
New York