LONDON | NEW YORK | April 20th, 2022 – Motorola Solutions (NYSE: MSI) today announced it has acquired Calipsa, Inc., a technology leader in cloud-native advanced video analytics based in London, U.K.
Calipsa's scalable platform enables businesses to optimize security with AI-powered analytics that verify alarms, enable content-based searches, detect tampering and assess the health of cameras in real-time. The solution is relied upon by enterprise and security monitoring customers around the world.
"We believe AI, spanning from the edge to the cloud, is driving the future of video security," said Greg Brown, chairman and CEO, Motorola Solutions. "With Calipsa, we can rapidly extend our intelligent analytics across any video security solution and support the accelerating trend of enterprises using cloud technologies to enhance safety and security."
Calipsa's unique cloud-based technology allows customers to add AI to existing IP-based cameras without additional hardware, enabling new analytics capabilities on the millions of IP-based cameras already deployed.
"Both Calipsa and Motorola Solutions share the mission of keeping enterprises and communities safe," said Mohammad Rashid, CEO, Calipsa. "Joining the Motorola Solutions team enables us to accelerate the development and broaden the reach of our innovative technologies that transform video from a retroactive investigative tool into a proactive response tool."
Rashid continued: "Jack Dessay and his team did an outstanding job of navigating us through this highly competitive and very successful process. Drake Star's deep sector expertise and extensive relationships coupled with excellent M&A skills enabled us to find the ideal partner for the next stage of Calipsa's growth. We are thrilled with the result."
Terms of the transaction were not disclosed.
Drake Star Team: Jack Dessay, Kasper Petersen, Soroush Bahreini, Edward Page
Inquiries
For further inquiries, please contact:
Jack Dessay
Drake Star
e-mail: jack.dessay@drakestar.com | + 44 7939 215 677
About Calipsa
Calipsa was born in London in 2016, founded by a team from Cambridge, UCL and Imperial Universities. We saw the burden that false alarms place on the security industry and believed we could make a real difference to crime prevention through a unique new approach; applying AI technology to the challenge.
For more information, visit www.calipsa.io.
About Motorola Solutions
Motorola Solutions is a global leader in public safety and enterprise security. Our solutions in land mobile radio communications, video security & access control and command center software, bolstered by managed & support services, create an integrated technology ecosystem to help make communities safer and businesses stay productive and secure. At Motorola Solutions, we're ushering in a new era in public safety and security.
For more information, visit www.motorolasolutions.com.
About Drake Star
Drake Star is an award-winning global tech investment bank that has completed over 400 transactions since 2013. Drake Star team of over 100 senior professionals across offices in New York, London, Paris, Munich, San Francisco, Los Angeles, Berlin, Geneva, Dubai*, and Singapore* focuses on mergers & acquisitions and corporate finance services worldwide in Consumer & Retail Technology, Digital Media, FinTech, Mobility & Sustainability, Software/SaaS, Digital Services, and Industrial Tech sectors.
Drake Star Partners is the marketing name for the global investment bank Drake Star Partners Limited and its subsidiaries and affiliates. In the USA, all securities are transacted through Drake Star Securities LLC. In the USA, Drake Star Securities LLC is regulated by FINRA and is a member of SIPC. Drake Star UK Limited (FRN 942020) is an appointed representative of Kession Capital Ltd (FRN582160) which is authorized and regulated by the Financial Conduct Authority. © 2016 Drake Star Partners Limited.
For more information, visit www.drakestar.com.
*Partner Offices
Inquiries
For further inquiries, please contact: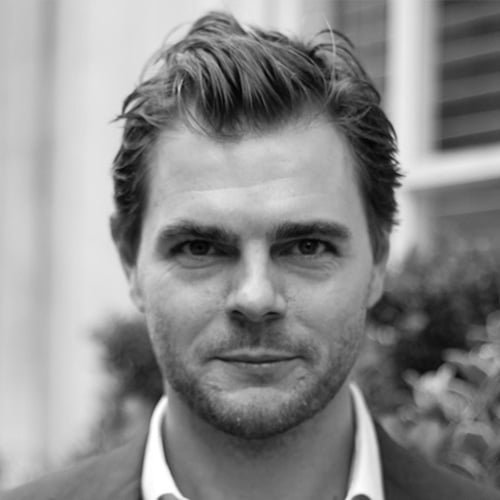 Full
Biography
Kasper Kruse Petersen
Partner
London