LOS ANGELES | August 29th, 2022 – Nazara Technologies Limited (NSE: NAZARA) an India-based, diversified gaming and sports media company today announced the acquisition of leading U.S. children's interactive entertainment company WildWorks.
Drake Star acted as the exclusive financial advisor to Wildworks and its shareholders.
Nazara will acquire 100% of the company and its IP from existing shareholders in an all-cash transaction and plans to invest additional capital in new product development and the expansion of Animal Jam, WildWorks' flagship virtual world game for kids.
"With its strong brand presence and talented Utah-based development team, WildWorks enables us to solidify our leadership position in the gamified learning space for kids," said Nitish Mittersain, Founder and MD of Nazara Technologies Ltd. "WildWorks has earned the trust of millions of families through their approach to safe social gameplay in Animal Jam, and Nazara's global capabilities will help bring those experiences to millions more."
WildWorks CEO Clark Stacey said: "Joining Nazara enables a new phase of growth and international reach for WildWorks and our games. We're joining a great family, and I think our player community will be ecstatic with the results." Clark Stacey added "Drake Star has done an excellent job running a highly competitive process. Drake Star's deep sector knowledge, decade-long relationships with the key decision-makers, and M&A execution expertise were crucial to the success of the deal."
Michael Metzger, Partner at Drake Star, commented: "We are proud to have worked with Wildworks on such a landmark transaction in the kids gaming space. Over 150 million kids have played Wildworks games, and together with Wildworks' strong brand, the deal will further enhance Nazara's global leadership in the gaming and gamified learning space for kids. It also represents Nazara entering into the U.S. market."
For Drake Star, the sale of WildWorks represents yet another marquee transaction within the gaming sector, which has seen record consolidation and financing activity surpassing $107 billion in disclosed deal value during the first six months of 2022.
Drake Star Team: Michael Metzger, Mohit Pareek
Inquiries:
For further inquiries, please contact
Michael Metzger
Partner | Drake Star
michael.metzger@drakestar.com | +1 310 696 4011
About WildWorks
WildWorks is an interactive entertainment company that creates immersive and substantive games for kids. Its demographic expertise, award-winning game design, and dedication to ethical monetization ensure that both parents and kids feel happy and safe during playtime. A child's attention is a terrible thing to waste, which is why WildWorks is committed to constantly innovating new ways to educate and delight through purposeful play.
For more information, please visit wildworks.com.
About Nazara Technologies
Nazara is an India based diversified gaming and sports media platform with a presence in India and across emerging and developed global markets such as Africa and North America, with offerings across the interactive gaming, Esports and gamified early learning ecosystems. The company owns some of the most recognizable IP, including WCC and CarromClash in mobile games, Kiddopia in gamified early learning, NODWIN and Sportskeeda in Esports and Esports media, and Halaplay and Qunami in skill-based, fantasy and trivia games.
For more information, please visit www.corp.nazara.com.
About Drake Star
Drake Star is an award-winning global tech investment bank that has completed over 400 transactions since 2013. Drake Star team of over 100 senior professionals across offices in New York, London, Paris, Munich, San Francisco, Los Angeles, Berlin, Geneva, Dubai*, and Singapore* focuses on mergers & acquisitions and corporate finance services worldwide in Consumer & Retail Technology, Digital Media, FinTech, Mobility & Sustainability, Software/SaaS, Digital Services, and Industrial Tech sectors.
Drake Star is the marketing name for the global investment bank Drake Star Partners Limited and its subsidiaries and affiliates. In the USA, all securities are transacted through Drake Star Securities LLC. In the USA, Drake Star Securities LLC is regulated by FINRA and is a member of SIPC. Drake Star UK Limited (FRN 942020) is an appointed representative of Kession Capital Ltd (FRN582160), which is authorized and regulated by the Financial Conduct Authority. © 2022 Drake Star Partners Limited.
For more information, visit www.drakestar.com.
*Partner offices
Inquiries
For further inquiries, please contact: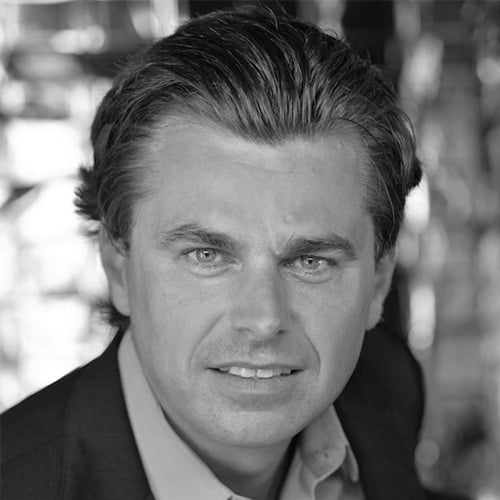 Full
Biography