SAN FRANCISCO | January 5, 2022 – Waev Inc., a management group, has purchased the GEM and Taylor-Dunn businesses from Polaris Inc. in the form of a management buyout completed on December 31, 2021. Founded by five former leaders of the Polaris Commercial division, Waev will look to strategically place the two brands at the forefront of the business. Drake Star served as the financial advisor to Polaris on the transaction.
The Waev founding management group includes seasoned Polaris management members Keith Simon, Paul Vitrano, Cosmin Batrin, Jon Conlon, and Luke Mulvaney. With extensive experience in the industry and specifically with these businesses, the Waev management team is well-positioned to propel GEM and Taylor-Dunn into this new chapter. Under the continued leadership of this group, the business will be optimized for growth and refocused around the customers, dealers, and partners GEM and Taylor-Dunn serve.
"Waev's ownership of GEM and Taylor-Dunn represents an exciting new era in the legacy of these brands. We are bringing new life to these businesses enabling growth well into the future," said Keith Simon, President and Chief Executive Officer of Waev. "Greater demand for electric vehicles along with advancements in EV technology open up opportunities for GEM and Taylor-Dunn in new applications and markets that we will invest in and pursue long term."
GEM and Taylor-Dunn are uniquely positioned in their urban and industrial mobility industries and the product lines will continue as brands owned by Waev. When GEM production moved to Anaheim in 2017, it joined Taylor-Dunn manufacturing and established the Southern California-based electric vehicle center of excellence. This facility will also serve as the headquarters for Waev.
"The 70-plus year history we have in California is just the start! Anaheim has been and will continue to be home to our EV manufacturing, design, and engineering operations that are strengthened by our highly skilled and dedicated team. On behalf of the management group, we look forward to the success the Waev team will have building off the strong foundation of these businesses as we pursue new and emerging markets with greater agility and responsiveness," said Simon.
This adds to Drake Star's 40+ transactions in the mobility and sustainability sector. "It is an inspiring time in transportation and mobility, as the world's largest industry continues its once-in-a-century transformation to EV across all categories. We were delighted to work with Polaris and support the venerable GEM and Taylor-Dunn brands as they open a new chapter under a great management team," commented Vitaly M. Golomb, Partner at Drake Star.
Drake Star Team: Vitaly M. Golomb, Ralf Philipp Hofmann, Lyle Finkler, Connor Cunningham, and Michael Heilweil
Inquiries
For further inquiries, please contact:
About Waev
Waev Inc. is an electric mobility provider founded in 2021 to manufacture, distribute, market and support the GEM and Taylor-Dunn brands. GEM is an established leader in the EV LSV space and has been for more than 20 years. Taylor-Dunn has a rich 70-year legacy of providing trusted industrial vehicles to the market. Waev Inc. is a strategic partner dedicated to solving the mobility market's challenges with nimble innovation and comprehensive solutions.
More about GEM and Taylor-Dunn
Rooted in campus, community, and urban mobility, GEM is the leader in the low-speed vehicle (LSV) market. GEM was the first commercially produced street legal, LSV in the U.S. and, for more than 20 years, GEM has been shuttling people and goods across colleges and universities, city centers, residential communities, government campuses, and other micro-environments. GEMs are the answer to increased congestion, pollution, and fuel prices. As the demand for more safe, sustainable, and cost-efficient micro-mobility vehicles grows, electric LSVs will increasingly become a purpose-built solution. Founded in 1949, Taylor-Dunn burden carriers, personnel carriers, stock chasers, carts, and tow tractors have been trusted solutions in a broad range of industrial, commercial, and ground-support applications. From airports to zoos – the company has a broad portfolio of vehicle models designed to move people and goods with electric, LPG, and gas-powered options that are customizable for any application. Taylor-Dunn vehicles increase safety and efficiency while reducing fuel costs and downtime.
For more information, please visit www.linkedin.com/company/waevco
About Polaris
Polaris Inc. is a leader in powersports and is known to millions of people around the world as we offer a diverse portfolio of products including boats, off-road vehicles, commercial vehicles, motorcycles and more. As the global leader in Powersports, Polaris Inc. (NYSE: PII) pioneers product breakthroughs and enriching experiences and services that have invited people to discover the joy of being outdoors since our founding in 1954. With annual 2019 sales of $6.8 billion, Polaris' high-quality product line-up includes the Polaris RANGER®, RZR®, and Polaris GENERAL™ side-by-side off-road vehicles; Sportsman® all-terrain off-road vehicles; Indian Motorcycle® mid-size and heavyweight motorcycles; Slingshot® moto-roadsters; snowmobiles; and deck, cruiser, and pontoon boats, including industry-leading Bennington pontoons. Polaris enhances the riding experience with parts, garments, and accessories, along with a growing aftermarket portfolio, including Transamerican Auto Parts. Polaris' presence in adjacent markets includes military and commercial off-road vehicles, quadricycles, and electric vehicles. Proudly headquartered in Minnesota, Polaris serves more than 100 countries across the globe.
For more information, please visit www.polaris.com
About Drake Star Partners
Drake Star Partners is a global investment banking firm serving the technology, media and communications sectors (TMC) with offices in New York, London, Paris, Munich, San Francisco, Los Angeles, Berlin, Geneva, Singapore* and Dubai*. The firm focuses on M&A and corporate finance for its clients worldwide. Drake Star Partners completed over 400 transactions since 2004, 70% of which are cross-border.
Drake Star Partners is the marketing name for the global investment bank Drake Star Partners Limited and its subsidiaries and affiliates. In the USA, all securities are transacted through Drake Star Securities LLC. In the USA, Drake Star Securities LLC is regulated by FINRA and is a member of SIPC. Drake Star UK Limited (FRN 942020) is an appointed representative of Kession Capital Ltd (FRN582160) which is authorised and regulated by the Financial Conduct Authority. © 2016 Drake Star Partners Limited.
*Partner Offices
Inquiries
For further inquiries, please contact: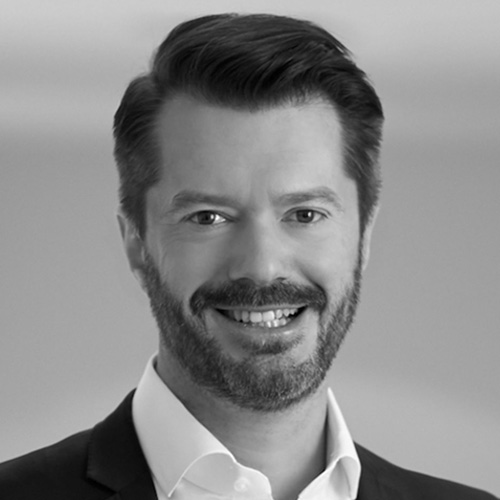 Full
Biography
Ralf Philipp Hofmann
Managing Partner, Member of the Executive Committee
Software/SaaS
Digital Services
Munich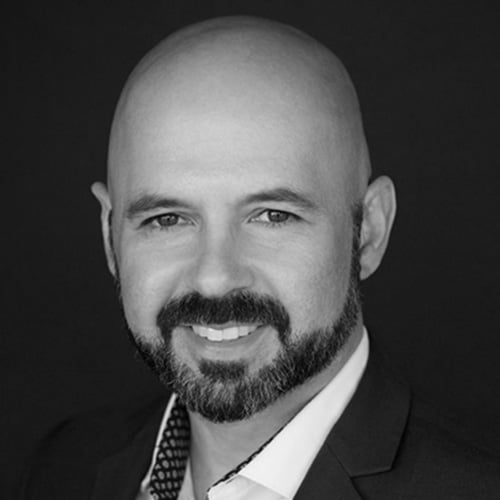 Full
Biography
Vitaly M. Golomb
Partner
Mobility & Sustainability
Industrial Tech
San Francisco