New York | Vancouver, British Columbia | August 17th, 2023 – Novarc Technologies Inc., a leading provider of advanced robotics solutions, announced the company has successfully completed a Series A fundraising round with Caterpillar Venture Capital Inc., a wholly-owned subsidiary of Caterpillar Inc. ((NYSE: CAT), a global leader in the manufacturing of construction and mining equipment). Caterpillar joins Graham Partners, Export Development Canada (EDC) and other syndicate investors, and provides strategic support to Novarc's vision to accelerate the development of a ground-breaking AI-powered robotics platform.
Drake Star acted as the exclusive financial advisor to Novarc Technologies and its shareholders on the transaction.
"We are thrilled to welcome Caterpillar as an investor in Novarc. Their extensive industry expertise and global presence align perfectly with our goals. This investment will fuel the development of Novarc's AI robotic welding solutions, enabling us to revolutionize the future of welding in manufacturing automation and beyond," said Soroush Karimzadeh, CEO of Novarc Technologies.
Mark Crawford, Director of Caterpillar Venture Capital Inc., also expressed excitement about the opportunity, "We look forward to our collaboration with Novarc as we continue to explore the future of innovative manufacturing solutions."
Novarc plans to leverage this strategic relationship to further enhance disruptive technology and expand its global reach. The adoption of a welding solution enhanced by artificial intelligence is fast becoming a necessity among fabrication facilities that want to remain competitive. The additional funds will be instrumental in advancing the development of Novarc's AI-powered robotic solutions which provide a major step forward in manufacturing, precision, efficiency, and flexibility.
"With Caterpillar's support, we are well-positioned to unlock new opportunities and transform the way manufacturing processes are executed," adds Karimzadeh. "Together, through this relationship, we look forward to delivering innovative solutions that provide productivity, quality, and safety for our customers across the globe."
Steven Dana, Partner at Drake Star commented: "We couldn't be more proud to help guide Novarc Technologies towards this significant milestone with a global leader like Caterpillar. This partnership underscores Novarc's leadership in AI-powered machine vision solutions for autonomous welding. I'm honored to have played a role in fostering this strategic alliance, and I firmly believe that the future holds significant promise for both entities."
Soroush Karimzadeh, CEO further commented: "Steven Dana and the team at Drake Star have been exceptional partners throughout this pivotal phase of our growth journey. Their expertise, deep industry insights, and unwavering commitment played an instrumental role in guiding Novarc Technologies through the intricacies of the transaction. Their professional approach, combined with a genuine understanding of our vision, was instrumental in delivering this exciting partnership with Caterpillar Venture Capital Inc. We are grateful for their guidance."
About Novarc Technologies Inc.:
Novarc Technologies is a full-stack robotics company specializing in the design and manufacturing of cobots and AI-based machine vision solutions for autonomous welding. Novarc's Spool Welding Robot (SWR) is the world's first of its kind in pipe welding applications. As a proven pioneer in the field, Novarc's team is dedicated to solving challenging welding automation problems that improve customers' bottom line.
Visit at www.novarctech.com.
About Caterpillar Venture Capital Inc.
Caterpillar Venture Capital Inc. assists entrepreneurs and startups around the world to grow and scale their businesses to build today for a better tomorrow by leveraging Caterpillar's industry expertise, supply base, and independent dealer network. Caterpillar Venture Capital's focus areas of investment include energy, ESG, artificial intelligence and services that help its customers be successful. Caterpillar Venture Capital is a wholly-owned subsidiary of Caterpillar Inc., the world's leading manufacturer of construction and mining equipment, diesel and natural gas engines, industrial gas turbines, and diesel-electric locomotives.
Visit at www.caterpillar.com.
About Drake Star
Drake Star is an award-winning global tech investment bank that has completed over 450 transactions since 2003. Drake Star team of over 100 senior professionals across offices in New York, London, Paris, Munich, San Francisco, Los Angeles, Berlin and Dubai* focuses on mergers & acquisitions and corporate finance services worldwide in Consumer & Retail Technology, Digital Media, FinTech, Mobility & Sustainability, Software/SaaS, Digital Services, and Industrial Tech sectors.
Drake Star Partners is the marketing name for the global investment bank Drake Star Partners Limited and its subsidiaries and affiliates. In the USA, all securities are transacted through Drake Star Securities LLC. In the USA, Drake Star Securities LLC is regulated by FINRA and is a member of SIPC. Drake Star UK Limited (FRN 942020) is an appointed representative of Kession Capital Ltd (FRN582160) which is authorized and regulated by the Financial Conduct Authority. © 2023 Drake Star Partners Limited.
*Partner Office
Inquiries
For further inquiries, please contact: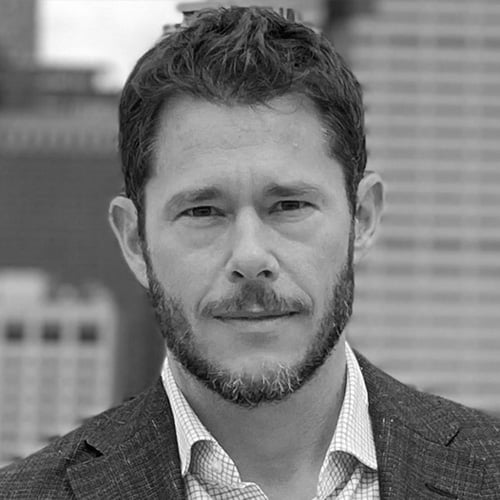 Full
Biography
Steven Dana
Partner
Software/SaaS
Industrial Tech
New York