LOS ANGELES | May 24th, 2022 – Cinder Studios, Inc., the creators of Cinder (https://cinder.io), a Solana-based metaverse, announced today that it has raised a financing round from Animoca Brands
Cinder is an immersive and visually stunning MMO that's home to a deeply engaged social community whose members will be able to design, generate, and own the tokenized content they create. Cinder NFT owners are already expanding their social circles in the virtual world and will soon be able to earn real cryptocurrency through play-to-earn battle mechanics and the creation of new avatars, environments, and other content using Cinder's robust creator tools.
Drake Star acted as the exclusive financial advisor to Cinder.
Animoca Brands is a global leader in gamification and blockchain with a large portfolio of over 200 investments in NFT-related companies and decentralized projects that are contributing to building the open metaverse.
The new funding announced today will be used to execute on Cinder's exciting product roadmap, including staking, play-to-earn gaming, new avatar mints, and the launch of its own proprietary currency.
Michael Lopez, CEO of Cinder Studios, Inc., commented: "We are thrilled to be partnered with Animoca Brands in our journey to become one of the pre-eminent gaming experiences on the Solana blockchain. Our team is comprised of gaming industry veterans who are excited about web3 and the ability to finally convey true digital property rights to our players who spend countless hours creating and customizing their own content. Cinder will be THE creative playground for those who want to game, socialize, collect, explore, and earn; all within a graphically rich social environment."
Yat Siu, the executive chairman and co-founder of Animoca Brands, commented: "It is exciting to support Cinder and its experienced management team. Cinder's day-1 operability and accessibility, and its foundation on Solana, one of the most promising blockchains, highlight this game as a major entry in the advancement of digital ownership and the open metaverse."
Michael Metzger, Partner at Drake Star, commented: "Cinder built an incredible MMO and had a very successful NFT mint with stunning avatars. It was a pleasure to work with Michael Lopez and the entire Cinder team and with the funding round, we are excited to see Cinder become the most popular creative playground for millions of players."
The fundraising of Cinder represents yet another transaction within the Blockchain gaming sector, which Drake Star reported saw unprecedented financing activity of $3.6B raised in 2021 and $1.2B during Q1'22.
Drake Star Team: Michael Metzger, Mohit Pareek
Inquiries
For further inquiries, please contact:
Michael Metzger
Partner | Drake Star
e-mail: michael.metzger@drakestar.com | +1 310 696 4011
About Cinder
Cinder is a blockchain-native gaming metaverse created by the longtime game industry veterans who formed Cinder Studios, Inc. in 2022 after operating it as a division of WildWorks, Inc., the parent company founded and operated by the team since 2003. Citizens of Cinder enter the world through collectible Solana NFT avatars that enable owners to access the game's exclusive Play-to-Earn and Create-to-Earn features. Launched in February 2022 with a sold-out mint of 4,444 genesis NFTs, Cinder's 2022-23 roadmap has attracted the attention of premier web3 influencers and investors, culminating in Series A investment led by Animoca Brands.
For more information, visit: www.Cinder.io.
About Animoca Brands
Animoca Brands, a Deloitte Tech Fast winner and ranked in the Financial Times list of High Growth Companies Asia-Pacific 2021, is a leader in digital entertainment, blockchain, and gamification that is working to advance digital property rights. It develops and publishes a broad portfolio of products including the REVV token and SAND token; original games including The Sandbox, Crazy Kings, and Crazy Defense Heroes; and products utilizing popular intellectual properties including Disney, WWE, Snoop Dogg, The Walking Dead, Power Rangers, MotoGP™, and Formula E. The company has multiple subsidiaries, including The Sandbox, Blowfish Studios, Quidd, GAMEE, nWay, Pixowl, Forj, Lympo, Grease Monkey Games, and Eden Games. Animoca Brands has a growing portfolio of more than 200 investments in NFT-related companies and decentralized projects that are contributing to building the open metaverse, including Axie Infinity, OpenSea, Dapper Labs (NBA Top Shot), Yield Guild Games, Harmony, Alien Worlds, Star Atlas, and others.
For more information, visit: www.animocabrands.com.
About Drake Star
Drake Star is an award-winning global tech investment bank that has completed over 400 transactions since 2013. Drake Star team of over 100 senior professionals across offices in New York, London, Paris, Munich, San Francisco, Los Angeles, Berlin, Geneva, Dubai*, and Singapore* focuses on mergers & acquisitions and corporate finance services worldwide in Consumer & Retail Technology, Digital Media, FinTech, Mobility & Sustainability, Software/SaaS, Digital Services, and Industrial Tech sectors.
Drake Star is the marketing name for the global investment bank Drake Star Partners Limited and its subsidiaries and affiliates. In the USA, all securities are transacted through Drake Star Securities LLC. In the USA, Drake Star Securities LLC is regulated by FINRA and is a member of SIPC. Drake Star UK Limited (FRN 942020) is an appointed representative of Kession Capital Ltd (FRN582160) which is authorized and regulated by the Financial Conduct Authority. © 2016 Drake Star Partners Limited.
For more information, visit www.drakestar.com.
*Partner Offices
Inquiries
For further inquiries, please contact: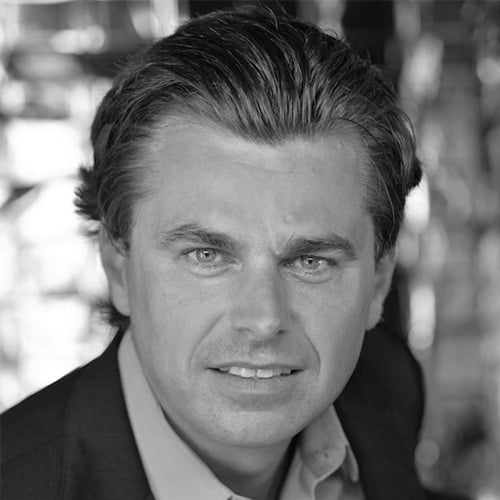 Full
Biography