Enterprise Software
NEW YORK | LOS ANGELES | GENEVA | May 25th, 2016 – Datalytics Technologies LLC, a company that enables customers to organize and manage hard-to-understand enterprise resource planning (ERP) data trapped in heterogeneous applications, has announced it has been acquired by Magnitude Software, a leading provider of Corporate Performance Management (CPM) solutions.
"This acquisition furthers our strategic objective to enable office of the CFO and other functional executives to gain accurate and near-real time business insights across their heterogeneous ERP environment," said Chris Ney, CEO of Magnitude Software. "With the addition of Datalytics Technologies, Magnitude Software can now provide one of the broadest set of pre-configured ERP analytic content available in the industry."
Magnitude Software's solutions deliver corporate performance management (CPM) capabilities via pre-packaged operational and analytical reports for the most commonly sought functional areas, at a fraction of the time and cost required to deliver these reports manually or with in-house solutions. Combined with Magnitude Software's Noetix solutions for Oracle E-Business Suite, Datalytics Technologies adds ERP content for JD Edwards, PeopleSoft and SAP HANA systems.
"The combination of Datalytics technology with Magnitude's existing enterprise information management and business intelligence capabilities should expand Magnitude Software customers' ability to generate value from their enterprise applications," said Matt Aslett, research director, data platforms and analytics, 451 Research. "The acquisition enhances Magnitude Software's potential for growth in the established and expanding reporting, analytics and data management market."
Datalytics Technologies' data warehouse solution, RapidDecision, simplifies the process of getting information out of various ERP systems and into the hands of key decision makers. RapidDecision is a comprehensive and flexible prebuilt analytics platform that delivers a complete, real-time view of business information, enabling users to confidently make informed business decisions based on data they can trust. Companies such as Amway, Ford, HoMedics and Meritage Homes rely on Datalytics Technologies' solutions in order to access and consolidate their ERP information.
About Datalytics Technologies
Datalytics Technologies offers pre-built data warehouse & data mart solutions for SAP and Oracle's family of ERP systems. Founded in 1984, Datalytics solutions have been used by hundreds of companies worldwide.
For more information, please visit www.datalyticstechnologies.com.
About Magnitude Software
Magnitude Software is a leading provider of Enterprise Information Management software driving real business results for more than 600 active enterprise customers with over 200,000 users in 100 countries. Magnitude Software offers a family of award-winning applications, from business intelligence and data warehousing to master data management, reporting and analytics. At the core of Magnitude's business is a passionate focus on customer success and a vision to accelerate and automate the end-to-end process of integrating, managing and analyzing information to support business decision making, while reducing operational cost and risk.
For more information, please visit www.magnitudesoftware.com.
About Drake Star Partners
Drake Star Partners is a global investment banking firm serving the technology, media and communications sectors (TMC) with offices in New York, London, Paris, Munich, San Francisco, Los Angeles, Berlin, Geneva, Singapore* and Dubai*. The firm focuses on M&A and corporate finance for its clients worldwide. Drake Star Partners completed over 400 transactions since 2004, 70% of which are cross-border.
Drake Star Partners is the marketing name for the global investment bank Drake Star Partners Limited and its subsidiaries and affiliates. In the USA, all securities are transacted through Drake Star Securities LLC. In the USA, Drake Star Securities LLC is regulated by FINRA and is a member of SIPC. Drake Star UK Limited (FRN 942020) is an appointed representative of Kession Capital Ltd (FRN582160) which is authorised and regulated by the Financial Conduct Authority. © 2016 Drake Star Partners Limited.
Inquiries
For further inquiries, please contact: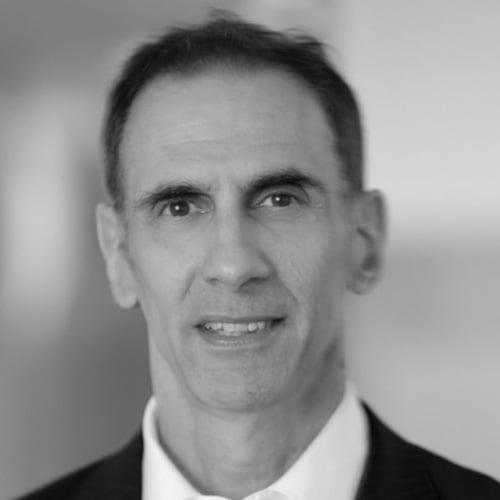 Full
Biography
James Turino
Managing Partner, Member of the Executive Committee
Software/SaaS
Digital Services
Industrial Tech
New York