PARIS | July 11th, 2019 –
Bodeboca, the Madrid-based wine e-commerce platform, announces its acquisition by Pernod Ricard (ENXTPA:RI), the global co-leader in wines and spirits. The established digital capacities of Bodeboca will reinforce Pernod Ricard's strong commitment to become the leader in online sales and traffic in its vertical. Drake Star Partners acted as the exclusive financial advisor to Bodeboca on this transaction.
Similar to many sectors, wines and spirits faces the digitalization of its distribution channels. Consumer habits and behaviors are evolving, and the growing digital shopping trend pushes historical distributors to constantly adapt. With more than 1,000 wine producers and one million registered members, Bodeboca has a well-established client base that will now benefit from access to a much broader offer and grow internationally.
"Through innovation, editorial quality, and dedication to perfect delivery, Bodeboca has become the preferred solution for Spanish winemakers to access digital channels, and for consumers to get and discover the wines they like," said Greg Bulckaert, Co-Founder of Bodeboca. "Drake Star Partners has supported our company in all phases of the transaction process and was able to find in Pernod Ricard the right partner that will bring a new dimension to our business" commented Nathanaël Berbessou, Co-Founder of Bodeboca.
"It was a pleasure accompanying Bodeboca managers and shareholders in this meaningful operation in a dynamic market," stated Christophe Morvan, Managing Partner at Drake Star Partners. "This transaction is another example of Drake Star's ability to close cross-border deals with large corporate buyers in the e-commerce space."
Drake Star Partners' team: Christophe Morvan and Martin Stjernfelt
About Bodeboca
Founded in 2010 in Madrid by Greg Bulckaert and Nathanaël Berbessou, Bodeboca is the leading wine e-commerce platform in Spain. With more than one million registered members, it sells wines from over 1,000 producers among the most prestigious in Spain and delivers in the main European countries. Focusing on customer acquisition, product sourcing, content creation, customer care, and IT development, Bodeboca gathers all the required e-commerce skills. The company has developed a custom e-commerce platform, based on an open-source framework.
For more information, please visit www.bodeboca.com
About Pernod Ricard
Pernod Ricard is the world's co-leader in wines and spirits (W&S) with consolidated sales of €8,99 billion in 2018 fiscal year. Created in 1975 by the merger of Ricard and Pernod, the Group has undergone sustained development, based on both organic growth and acquisitions, including Seagram (2001), Allied Domecq (2005), and Vin & Spirit (2008). Pernod Ricard holds one of the most prestigious brand portfolios in the sector, including amongst others: Absolut Vodka, Jameson Irish whiskey, Ballantine's, Chivas Regal, Royal Salute and The Glenlivet Scotch whiskies, Beefeater and Seagram's gin, Havana Club rum, Kahlua and Malibu liqueurs, Mumm and Perrier-Jouët champagnes, Avion tequila, Ricard pastis, Martell cognac, as well as Jacob's Creek, Brancott Estate (formerly Montana), Campo Viejo and more recently Kenwood wines.
For more information, please visit www.pernod-ricard.com
For further inquiries, please contact:
Christophe Morvan
Managing Partner | Drake Star Partners
christophe.morvan@drakestar.com, +33170087610
About Drake Star Partners
Drake Star Partners is a global investment banking firm serving the technology, media and communications sectors (TMC) with offices in New York, London, Paris, Munich, San Francisco, Los Angeles, Berlin, Geneva, Singapore* and Dubai*. The firm focuses on M&A and corporate finance for its clients worldwide. Drake Star Partners completed over 400 transactions since 2004, 70% of which are cross-border.
Drake Star Partners is the marketing name for the global investment bank Drake Star Partners Limited and its subsidiaries and affiliates. In the USA, all securities are transacted through Drake Star Securities LLC. In the USA, Drake Star Securities LLC is regulated by FINRA and is a member of SIPC. Drake Star UK Limited (FRN 942020) is an appointed representative of Kession Capital Ltd (FRN582160) which is authorised and regulated by the Financial Conduct Authority. © 2016 Drake Star Partners Limited.
Inquiries
For further inquiries, please contact: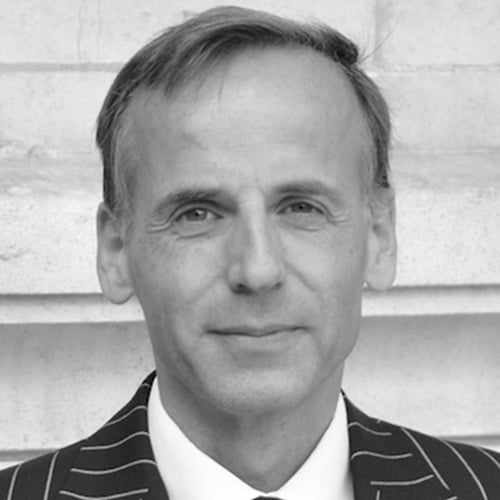 Full
Biography
Christophe Morvan
Managing Partner
FinTech
Software/SaaS
Digital Services
Paris