Paris | Dubai | June 21st, 2021 – Awad Capital Ltd in collaboration with Drake Star Partners, acted as financial adviser to The Luxury Closet, on its Series D raise. The Luxury Closet is the leading online platform in the Middle East for buying and selling pre-owned luxury goods. The $14m equity round was led by regional investment firm GMP Investments, alongside international and local investors, including Huda Beauty Investment, the private office of the leading global beauty brand.
The proceeds of the round will be used to fund the company's ongoing international expansion, as consumers are becoming more interested in sustainable fashion. The U.S is already the second-largest market for the Dubai start-up.
The Luxury Closet was founded in 2012 and has become the leading Luxury pre-owned fashion marketplace in the Middle-East. It employs about 80 people, and the company lists more than 60,000 luxury items ranging from Gucci handbags to Rolex watches on its website. Uniquely, sellers using The Luxury Closet send their products to the company's temperature-controlled warehouse while the firm's experts verify their authenticity and condition.
The pandemic and the economic insecurity that has followed have been good for fashion resale globally, which has skyrocketed into a $40 billion industry, influenced by the changes in shopping habits and the emergence of more environmentally conscious consumers.
Sustainable fashion must be understood within a broader framework, where the overall aim is to create and design products considering their social and environmental impact throughout their life cycle. Re-selling items helps to reduce the amount of waste produced and put into landfills, ultimately helping the environment. "Re-sale is the future of shopping," says Kunal Kapoor, chief executive and founder of The Luxury Closet. "We expect one in six transactions to be pre-owned by the end of the decade."
Ziad Awad, founder and CEO of Awad Capital Ltd., comments: ''The Luxury Closet is a rare example of a global leader in its space based in our region; and we are proud to support them as they champion sustainability and innovation."
Christophe Morvan, Managing Partner at Drake Star Partners adds: ''It has been a great pleasure to work with The Luxury Closet on this fundraising. This transaction builds on a string of previous successful deals in the RetailTech space. It illustrates that the collaboration between Awad Capital and Drake Star Partners offers a unique global reach to our clients.''
Awad Capital's team: Ziad Awad, Marc Nassim, Fouad Beyrouty, Salman Karzooni
Drake Star Partners' team: Christophe Morvan, Albert-Louis Bilger
Inquiries
For further inquiries, please contact:
Partner | Drake Star Partners
About The Luxury Closet
The Luxury Closet.com was founded in 2012, to become a leader in luxury resale and operates the leading marketplace connecting high value closets to buyers globally. Its mission is to unlock the best closets in the world and to build a seamless and happy experience for its customers. It is headquartered in Dubai, with teams across 5 countries. The Luxury Closet serves clients across the globe representing 85 countries, with 10 million unique visitors annually and over two million members. The company is backed by top institutional investors such as MEVP, Wamda, GMP investments, HB Investments, and Knuru Capital.
For more information, please visit www.theluxurycloset.com
About Awad Capital Ltd.
Awad Capital is an independent, Dubai-based, DFSA regulated, Financial services firm focusing on M&A and Capital Raising. We build long term relationships and further sustainable growth. We partner with clients to create value and achieve superior outcomes. Our client work is always led by Partners from beginning to end. We differentiate ourselves with candid and unconflicted advice, as we look to build long-term relationships with our clients. We hire and retain the best people at every level to ensure flawless execution and customer satisfaction.
For more information, please visit www.awadcapital.com
About Drake Star Partners
Drake Star Partners is a global investment banking firm serving the technology, media, and communications sectors (TMC) with offices in New York, London, Paris, Munich, San Francisco, Los Angeles, Berlin, Geneva, Singapore*, and Dubai*. The firm focuses on M&A and corporate finance for its clients worldwide. Drake Star Partners completed over 400 transactions since 2004, 70% of which are cross-border.
Drake Star Partners is the marketing name for the global investment bank Drake Star Partners Limited and its subsidiaries and affiliates. In the USA, all securities are transacted through Drake Star Securities LLC. In the USA, Drake Star Securities LLC is regulated by FINRA and is a member of SIPC. Drake Star UK Limited (FRN 942020) is an appointed representative of Kession Capital Ltd (FRN582160) which is authorized and regulated by the Financial Conduct Authority. © 2016 Drake Star Partners Limited.
Inquiries
For further inquiries, please contact: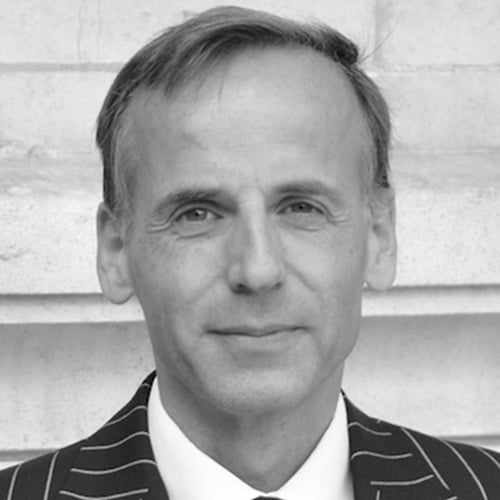 Full
Biography
Christophe Morvan
Managing Partner
FinTech
Software/SaaS
Digital Services
Paris