MUNICH | September 22nd, 2011 - adnologies GmbH, the leading European provider of Retargeting- & AdServing-technology and operator of the euroDX profile exchange, announced today the successful completion of a growth financing round totaling several million Euros through funds advised by ViewPoint Capital Partners. The financing proceeds will be used to expedite adnologies' rapid growth in its home market as well as expansion into international markets.
Since its formation in 2006, adnologies has been a frontrunner in providing software empowering data driven online marketing campaigns. Today, adnologies' state-of-the-art real-time AdServer software HEIAS is a recognized brand among leading agencies, publishers and ad networks. The solution differentiates itself from other offerings by providing business rules-based product-level retargeting engine, allowing campaigns to be optimized in real-time for each individual user. The engine is currently in use by hundreds of advertisers across Europe, assisting them to track shopcart quitters, to dynamically place personalized creatives on the fly and to increase their CTRs and CVRs by up to 600%. Furthermore, adnologies operates euroDX, an integrated marketplace for both ad inventory and anonymous 3rd party data, including e-commerce verified socio-demographics, general interests, product interest and buying intents, allowing data owners to monetize their data assets and enabling advertisers to define and reach their exact target audience in combination with real-time buying.
"Independence is a key element to success for a technology service provider. Evolution is another. This new growth financing not only emphasizes our market independence but also accelerates the evolution of our products and company on a national and international scale. It was clear to us that ViewPoint Capital Partners was the ideal Investor due to their strong industry focus on software and internet technology. We were immediately impressed with the professionalism and support provided by the partnership. Furthermore, ViewPoint brings operational know-how, market intelligence, and a strong international industry network to our partnership - all important properties for a strong partnership. Viewpoint is a perfect match," said Andreas Schwibbe, co-founder and CEO of adnologies GmbH.
"Today, online trading and marketing is the key to success for almost any company. adnologies' HEIAS platform offers a unique solution that permits the company's clients to define and identify and approach their target groups. The rapidly increasing use of this platform from the client base reflects the increasing market demand for this product. We are very pleased to participate, together with the founders of adnologies, in their initiative to expand into international markets. We also welcome the opportunity to further develop the market potential for the highly developed Retargeting Technology from adnologies" added Christian Janson-Euterneck, Managing Partner of ViewPoint, which arranged the financing.
Jupiter Capital Partners advised adnologies in the process of the fundraising and introduced adnologies and ViewPoint Capital Partners.
About adnologies
adnologies, founded in 2006 as an AdServing Technology vendor, provides state-of-the-art real-time AdServer HEIAS® for Agencies, Publishers and Networks as a rock-solid base for online marketing. The product-level real-time retargeting engine powers retargeting companies all across Europe and is used by hundreds of advertisers. As a pluggable module within the HEIAS® AdServer it includes a dynamic creative engine plus definable business intelligence to influence the message and products in the dynamically generated creatives.
euroDX, the European marketplace for anonymous 3rd-Party data, grants access to high quality data in huge quantity making predictive targeting approaches obsolete. Based in Hamburg, Germany and with a European focus, the company's privacy policies and products are bound to and based on the strict German privacy laws.
adnologies offers a wide range of online marketing software including AdServing, Retargeting, B2B-Targeting, Recommendation Engine, Tracking, DMP & eXchange-Technology. All products together combine to a complete online marketing software suite.
About ViewPoint Capital Partners
Viewpoint Capital Partners is a specialized European private equity firm solely focused on commercially successful software & internet technology companies, with a clear value proposition and revenues ranging from €3 million to over €30 million. With funds under management of €200 million, ViewPoint provides capital for growth & international expansion, shareholder liquidity, buy-outs and acquisitions. Investors in the funds advised by ViewPoint include European banking corporations, international funds-of-funds, asset managers, pension funds and insurance companies as well as selected private individuals.
Inquiries
For further inquiries, please contact: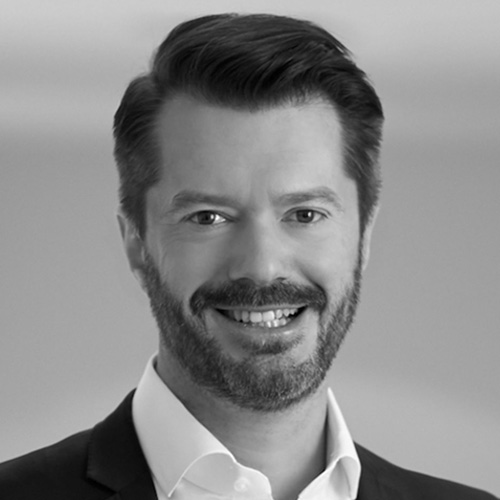 Full
Biography
Ralf Philipp Hofmann
Managing Partner, Member of the Executive Committee
Software/SaaS
Digital Services
Munich