Online Sports Retail
LONDON | MANNHEIM | MUNICH | BERLIN | October, 25th, 2016 – European sports e-tailer 21sportsgroup announced today that it has raised EUR15m in growth lending from ESO Capital, an investment group focused on providing transitional capital to European SMEs, in addition to double digit millions in new equity raised from a consortium of selected investors this year.
21sportsgroup is a leading European sports platform with an integrated multi-channel offering of running, cycling, triathlon, action sports, streetwear, outdoor and football apparel and equipment. In addition to its vertical online shops, 21sportsgroup provides a multi-sports offering through its integrated marketplace complemented by 14 flagship stores and its private shopping club Clubsale. 21sportsgroup is present across Europe with a focus on Germany, Austria, Switzerland, France, BeNeLux, Italy and Spain. The company strives to become the European leader in sports e-commerce.
Michael Burk, Chief Executive Officer of 21sportsgroup stated: "We are delighted that we have won this high-profile group of investors supporting us on our way to expand our position as a leading European sports platform." Dr. Henner Schwarz, Managing Director & Chief Financial Officer of 21sportsgroup added: "ESO Capital is the right partner complementing our equity investors and helping us to execute our strategy combining organic growth with select acquisitions."
"ESO Capital partners with European SMEs to support their growth, and we are pleased to have created a tailored capital solution for 21sportsgroup in executing their expansion strategy", said Olya Klüppel, Partner at ESO Capital.
"21sportsgroup has demonstrated its strength in building its operations organically combined with a track record of successful acquisitions. A skilled and experienced first and second level management team as well as a sophisticated multi-channel model and a strong IT backbone enable the company to successfully scale up its business. We will continue to support 21sportsgroup's management in raising additional funds to execute this growth strategy", said Ralf P. Hofmann, Managing Partner & Co-Founder of Drake Star Partners, financial advisors of 21sportsgroup.
About 21sportsgroup
21sportsgroup is a leading European sports e-tailer with an integrated multi-channel offering of sports apparel and equipment in major sports categories. 21sportsgroup reaches all relevant customer groups through its combination of vertical online shops, an integrated marketplace for multi-sports, flagship stores and a private shopping club.
About ESO Capital
ESO Capital ("ESO") is an independent investment boutique with offices in London and Zurich. Founded in 2006, ESO has been consistently and successfully serving a diverse European SME market for more than a decade, providing flexible financing solutions across the capital structure, with focus on downside protection. ESO manages funds on behalf of institutional investors and provides companies with the comfort of a committed long-term partner investing capital from its sixth institutional fund.
With investments between €10m and €40m, typically over a two to five year horizon, ESO structures innovative, customised solutions for both corporate and real estate projects, enabling business owners and managers to reach their goals.
ESO Capital Partners UK LLP is authorised and regulated by the Financial Conduct Authority (FCA).
For more information, please visit www.esocapital.com
About Drake Star Partners
Drake Star Partners is a global investment banking firm serving the technology, media and communications sectors (TMC) with offices in New York, London, Paris, Munich, San Francisco, Los Angeles, Berlin, Geneva, Singapore* and Dubai*. The firm focuses on M&A and corporate finance for its clients worldwide. Drake Star Partners completed over 400 transactions since 2004, 70% of which are cross-border.
Inquiries
For further inquiries, please contact: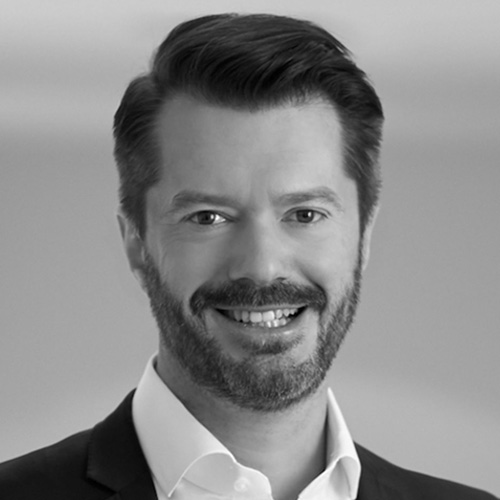 Full
Biography
Ralf Philipp Hofmann
Managing Partner, Member of the Executive Committee
Software/SaaS
Digital Services
Munich