Telecommunications
NEW YORK | LOS ANGELES | July 3rd, 2012 – Redwood Capital announced today that Telscape Communications, Inc. has acquired Sage Telecom, Inc. Redwood secured approximately $30 million in debt and equity capital from PNC Bank, Banyan Mezzanine Fund and Gemini Partners on behalf of Telscape and also acted as exclusive financial advisor to the company. Telscape and Sage will operate as a combined entity ("Telscape-Sage") going forward but will retain the Telscape and Sage brand names in each company's respective market.
Telscape, headquartered in Los Angeles, CA, is the premier, facilities-based competitive local exchange carrier ("CLEC") and high speed internet services provider serving Hispanic-American consumers. With more than 52,000 wireline subscribers and 10,000 mobile and wireless subscribers in Southern California and Nevada, Telscape's subscriber base represents the largest growing demographic group in the U.S.
Sage Telecom, based in Dallas, TX, is a leading regional CLEC providing competitive phone and internet service to rural and suburban subscribers across the Midwest. The combined company will have over 150,000 subscribers and cover thirteen states, providing services ranging from wireline services, high speed internet, wireless services, and mobile data to a large portion of the underserved telecommunications market in the U.S.
"As a result of Redwood's work, Telscape and Sage stand to benefit meaningfully from the combined synergies of the two businesses," remarked Nathan Johnson, Telscape-Sage Chairman of the Board of Directors. "Together we can leverage the cross-selling of our wireline, wireless, and high speed internet services which provides significant opportunity to penetrate new and existing customers, while also broadening our combined geographic footprint. We are serving a population largely overlooked by larger telecommunications companies and where we see an enormous opportunity to provide great customer service and products to this population."
"The quality of the management team for Telscape-Sage is second to none and we are very excited about our ability to execute on our plan and create a leading telecommunications company serving this unique population of telecommunication consumers," added Joseph Holop Chief Operation Officer for Telscape – Sage.
"Redwood has a deep bench of professionals with significant experience in this space and it was a privilege to have had the opportunity to assist Telscape and Sage in this combination," commented Greg Bedrosian, CEO and Managing Partner of Redwood Capital. "Greg and his team did a commendable job of navigating an extremely complex and time consuming transaction, including several financing sources located across the country," added Nathan Johnson. "Redwood Capital will remain the exclusive financial advisor to Telscape-Sage on a go-forward basis and we will rely heavily on their expertise as our intent is to be very acquisitive in this part of the telecommunications market."
About Drake Star Partners
Drake Star Partners is a global investment banking firm serving the technology, media and communications sectors (TMC) with offices in New York, London, Paris, Munich, San Francisco, Los Angeles, Berlin, Geneva, Singapore* and Dubai*. The firm focuses on M&A and corporate finance for its clients worldwide. Drake Star Partners completed over 400 transactions since 2004, 70% of which are cross-border.
Drake Star Partners is the marketing name for the global investment bank Drake Star Partners Limited and its subsidiaries and affiliates. In the USA, all securities are transacted through Drake Star Securities LLC. In the USA, Drake Star Securities LLC is regulated by FINRA and is a member of SIPC. Drake Star UK Limited (FRN 942020) is an appointed representative of Kession Capital Ltd (FRN582160) which is authorised and regulated by the Financial Conduct Authority. © 2016 Drake Star Partners Limited.
Inquiries
For further inquiries, please contact: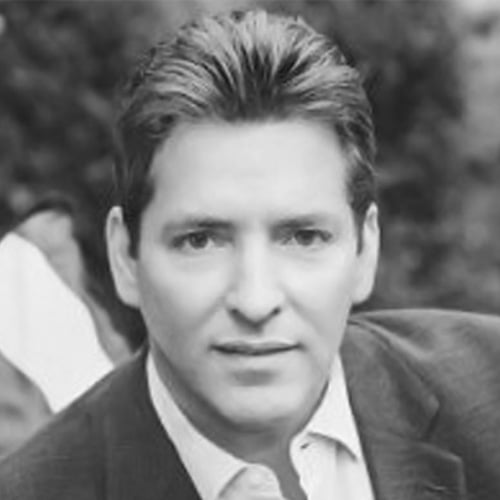 Matthew Johnson
Member of the Board of Directors
Los Angeles