Design & Manufacturing Equipment
Redwood Capital advises Hoshizaki America on its acquisition of MACOM in Brazil
NEW YORK | LOS ANGELES | GENEVA | July 23rd, 2013 – Redwood Capital ("Redwood") announced today that Hoshizaki Electric (Tokyo Stock Exchange: 6465), a $2.5 billion public company, together with its American subsidiary Hoshizaki America, has acquired Aços Macom Indústria E Comércio Ltda. ("MACOM"), a food service equipment maker based in Sao Paulo, Brazil, as part of Hoshizaki's efforts to expand sales of its ice machines and refrigerators for business use in emerging markets for approximately R$132,000,000. Hoshizaki, a manufacturer and marketer of foodservice equipment, hopes to utilize its technical skills and products to boost development and production at MACOM and expand its presence throughout Brazil. Redwood served as exclusive financial advisor to Hoshizaki America given Redwood's expertise in cross border M&A.
About Hoshizaki America, Inc.
Hoshizaki America, Inc. manufactures and markets commercial food service equipment to customers in the western hemisphere. Its products include ice machines, commercial and professional series reach-in refrigerators and freezers, professional series under counter and worktop units, roll-in refrigerators, professional series prep table refrigerators, ice storage bins, ice machine stands, high temperature conveyors and stationary rack dishwashers, refrigerated display cases, water filters, air cooled remote condensers, commercial icemakers, dispensers, and related products. The company was founded in 1981 and is based in Peachtree City, Georgia with distribution centers in California, Texas, New York, Ohio, New England and Florida. Hoshizaki America, Inc. operates as a subsidiary of Hoshizaki Electric Co., Ltd.
For more information, please visit www.hoshizakiamerica.com.
About Hoshizaki Electric (Tokyo Stock Exchange: 6465)
Hoshizaki Electric Co., Ltd. engages in the manufacture, marketing, and sale of kitchen equipment in Japan and internationally. The company's product portfolio includes ice-makers, cooking electrolyzers, meal service carts, humidity and frozen refrigerators, cold salt water systems, washing electrolyzers, and dish washers. It also offers ice dispensers and tea servers used in restaurants and offices, as well as in healthcare facilities. The company was founded in 1947 and is based in Toyoake-shi, Japan.
For more information, please visit www.hoshizaki.co.jp.
About MACOM
Aços Macom Indústria E Comércio Ltda. manufactures food service equipment. It specializes in manufacturing stainless steel products and parts for kitchen equipment, including: refrigeration, cooking and food preparation. Also, the company offers solutions on projects development, manufacturing, assembling, technical assistance and maintenance. Founded in 1972, MACOM is headquartered in Guarulhos, Brazil.
For more information, please visit www.acosmacom.com.
About Drake Star Partners
Drake Star Partners is a global investment banking firm serving the technology, media and communications sectors (TMC) with offices in New York, London, Paris, Munich, San Francisco, Los Angeles, Berlin, Geneva, Singapore* and Dubai*. The firm focuses on M&A and corporate finance for its clients worldwide. Drake Star Partners completed over 400 transactions since 2004, 70% of which are cross-border.
Drake Star Partners is the marketing name for the global investment bank Drake Star Partners Limited and its subsidiaries and affiliates. In the USA, all securities are transacted through Drake Star Securities LLC. In the USA, Drake Star Securities LLC is regulated by FINRA and is a member of SIPC. Drake Star UK Limited (FRN 942020) is an appointed representative of Kession Capital Ltd (FRN582160) which is authorised and regulated by the Financial Conduct Authority. © 2016 Drake Star Partners Limited.
Inquiries
For further inquiries, please contact: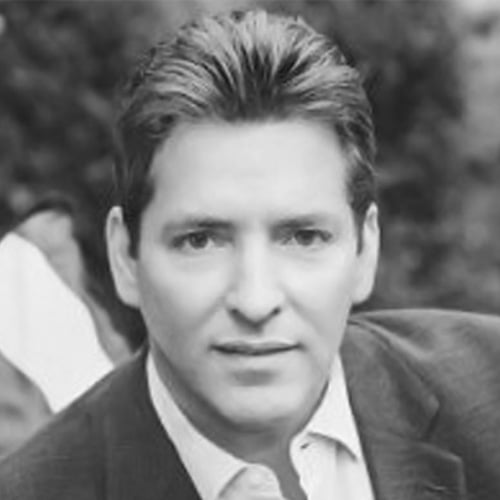 Matthew Johnson
Member of the Board of Directors
Los Angeles