LONDON | ZURICH | AMSTERDAM | March 24th, 2023 - Swisslinx International Limited ('Swisslinx'), a leading tech-enabled provider of BI and data-driven IT talent solutions in the technology sector to blue-chip global financial services, technology and life sciences clients, today announced its sale to Amsterdam-based investment fund, Axiom Capital Partners ('Axiom').
Drake Star acted as the exclusive financial advisor to Swisslinx on the transaction.
Headquartered in Zurich, Swisslinx is a specialist tech-enabled global provider of bespoke IT contract recruitment services across the Financial Services, Technology and Healthcare & Life Sciences markets. The business leverages its in-house BI analytics capabilities based on data-driven insights to map candidates and find the 'right' talent on a global basis. With an impressive track-record of global delivery excellence, Swisslinx has fostered long-standing relationships with an enviable client base.
This acquisition cements Axiom's ambitious international expansion plans and its buy and build strategy. Guus Franke, founding partner of Axiom comments: "We are proud to expand Axiom's staffing strategy internationally with Swisslinx. Expansion into Switzerland is an important step in increasing our international visibility, as our aim is to become the largest staffing group in Europe. With the acquisition of Swisslinx, Axiom becomes market leader in the Swiss financial industry and Europe's largest ICT staffing supplier. This will facilitate our entry into other EU markets."
Olivier Ruedin, CEO and founder of Swisslinx added: "Since our inception, 23 years ago, we have developed and partnered with an impressive portfolio of clients, and are fortunate to count most SMI (Swiss Market Index) listed companies as valued clients today. We are confident that we can continue to grow and expand our international presence by teaming up with Axiom and the Circle8 Group. Being part of a large international group will enable us to offer our clients and candidates exciting opportunities."
Guus Franke further comments: "Swisslinx' professionals have a unique insight into the Swiss ICT market spanning decades, alongside strong consultancy qualities that will strengthen our group. This acquisition immediately feels familiar. I see great opportunities in our collaboration and I am convinced that we will learn a lot from each other's qualities."
Olivier Ruedin further comments: "Drake Star were instrumental in helping us to achieve this outcome. From our first meeting, Gaby and the Drake Star team understood our objectives and our desire to find the right home for Swisslinx. Gaby and her team were a pleasure to work with, and they provided an invaluable level of service and support throughout. I hope we have an opportunity to work together again in the future."
Gaby Silvestris, Partner at Drake Star, said: "It's been a pleasure working with Swisslinx and Axiom. Olivier and his team have built a remarkable business underpinned by data-driven talent solutions tailored to global blue-chip clients. By joining forces with Axiom, the business will accelerate its international growth. We are excited about their future and we wish them all the best on this exciting new phase of growth."
Drake Star Team: Gaby Silvestris, Mathilde Deschamps, Edward Page
Inquiries:
For further inquiries, please contact:
Gaby Silvestris
Partner | Drake Star
gaby.silvestris@drakestar.com |+ 44 777 305 2247
About Axiom Capital Partners
Based in Zug/Zurich and Amsterdam, Axiom is a privately held investment vehicle and has holdings in IT Staffing in the Netherlands and Switzerland, Financial Services as well as manufacturing, amongst others. The operational activities are led by a small team of professionals. Axiom builds its companies around entrepreneurship, customer experience and winning brands by putting management of its companies at the centre of execution.
For more information, please visit www.axiompartners.eu
About Swisslinx International AG
Leading tech-enabled Swiss provider of BI and data-driven talent solutions to candidates and blue-chip clients worldwide. Swisslinx' unparalleled recruitment expertise is underpinned by its people-centric focus on quality and relationship building for long-term partnerships with clients and candidates. Specialist's teams serve clients in identifying and placing suitable Technology and Financial candidates across multiple sectors. Swisslinx global delivery excellence is supported by its in-house analytics tools based on data-driven insights to map candidates and find the 'right' talent on a global basis.
For more information, please visit http://www.swisslinx.com
About Drake Star
Drake Star is an award-winning global tech investment bank that has completed over 450 transactions since 2003. Drake Star team of over 100 senior professionals across offices in New York, London, Paris, Munich, San Francisco, Los Angeles, Berlin and Dubai focuses on mergers & acquisitions and corporate finance services worldwide in Consumer & Retail Technology, Digital Media, FinTech, Mobility & Sustainability, Software/SaaS, Digital Services, and Industrial Tech sectors.
Drake Star Partners is the marketing name for the global investment bank Drake Star Partners Limited and its subsidiaries and affiliates. In the USA, all securities are transacted through Drake Star Securities LLC. In the USA, Drake Star Securities LLC is regulated by FINRA and is a member of SIPC. Drake Star UK Limited (FRN 942020) is an appointed representative of Kession Capital Ltd (FRN582160) which is authorized and regulated by the Financial Conduct Authority. © 2023 Drake Star Partners Limited.
For more information, visit www.drakestar.com.
*Partner Office
Inquiries
For further inquiries, please contact: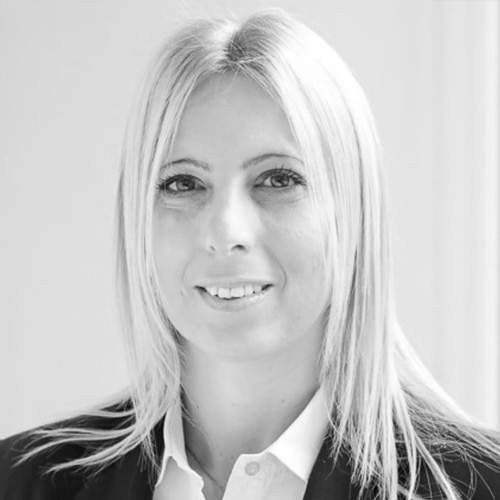 Full
Biography
Gaby Silvestris
Partner
Software/SaaS
Digital Services
London