NEW YORK | July 13th, 2022 – RoadBotics, Inc., ("RoadBotics"), a US company specializing in road infrastructure image analysis, announced its sale to Michelin, a global leader in innovation and sustainable development for the mobility of people and goods.
Drake Star acted as the exclusive financial advisor to RoadBotics.
Founded in 2016, RoadBotics leverages artificial intelligence to analyze visual data collected on roads by cameras (mainly smartphones). Thanks to RoadBotics' computer vision[1] know-how, the images are transformed into actionable insights, which helps road managers to identify priority maintenance areas.
With this acquisition, Michelin is fostering the development of services and solutions already offered by MICHELIN DDi (Driving Data to Intelligence), a Group activity committed to analyzing data and driving behavior. This transaction reinforces Michelin's expertise related to Mobility Intelligence.
The computer vision expertise developed by RoadBotics, combined with Michelin's DDi know-how, will provide unique insights on near-misses root causes based on driving behavior. As a result, their decisions will be easier, faster, more relevant, and their management of road safety more efficient. The service will initially be available in North America before being rolled out in Europe.
"This new acquisition aligns with Michelin's growth strategy around tires. With the acquisition of RoadBotics, Michelin strengthens its expertise in artificial intelligence, supporting smarter and safer mobility. Combining its unique knowledge of tire/vehicle uses, driving behavior analysis, and Roadbotics computer vision expertise, Michelin is enriching its services and solutions offer portfolio to road managers helping them to optimize and secure road networks", declared Lorraine Frega, Executive Vice President - Distribution, Services & Solutions, Strategy, Innovation & Partnerships of the Michelin Group.
Ben Schmidt, CEO and Co-Founder of RoadBotics, said: "Drake Star came with a distinguished reputation as skilled, experienced Technology M&A bankers, particularly within Mobility. Faced with challenging market conditions, Drake Star delivered an efficient, disciplined, and highly competitive M&A process which surfaced the absolute right buyers, and ultimately yielded Michelin as the best possible strategic partner for RoadBotics. Ron and his team managed our process with an incredible degree of professionalism and tenacity, something we couldn't have anticipated, but highly valued. As a Co-founder of RoadBotics, it's been my passion to build an industry-defining Company. We now look forward with great excitement to our future with Michelin, truly one of the world's premier brands and a clear global leader in Mobility innovation."
Ron Rivera, Partner at Drake Star, commented: "We saw this opportunity as reflective of our mission to align with only the very best entrepreneurs and companies in the sectors on which we focus. The RoadBotics team helped us position a terrifically compelling story that got the attention of some of the world's most influential strategic buyers within Mobility. Ultimately, we helped deliver an outstanding partner in Michelin. We wish Ben and his team much success and greatly appreciate the opportunity to have assisted. This transaction adds to Drake Star's decade plus reputation as an elite boutique within global Technology and Mobility M&A."
"This is a milestone transaction for our practice. We are grateful to Ben, his management team, and the Company's board, for the opportunity to contribute to Robotics' next chapter. We are excited to see the potential with Michelin and believe the combined strategy will have a powerful effect on the next generation of road infrastructure efficiency and safety.", added Vitaly M. Golomb, Partner at Drake Star.
Drake Star Team: Ron Rivera, Vitaly M. Golomb, Lyle Finkler, John Fox, Stanley Bejanski
Inquiries
For further inquiries, please contact:
Ron Rivera
Partner | Drake Star
e-mail: ron.rivera@drakestar.com | +1 (404) 747-6787
Vitaly M. Golomb
Partner | Drake Star
e-mail: vitaly.golomb@drakestar.com | +1(415) 683-6865
About RoadBotics
RoadBotics transforms your visual infrastructure data into meaningful maps using artificial intelligence. AgileMapper empowers you to quickly inventory assets and note their condition, efficiently monitor the progress of multiple projects, and clearly communicate with your team. RoadWay, the advanced AI platform that launched RoadBotics, has enabled 250 governments worldwide to objectively assess and manage their road networks.
For more information, visit: www.roadbotics.com.
About the Michelin Group
The Michelin Group is a global company headquartered in Clermont-Ferrand, France. Founded in 1889, the Michelin Group provides tires to over 170 countries. The Michelin Group makes tires locally for your specific needs and road conditions in one of our 69 production facilities around the world. Michelin's 114,000 employees are committed to making the safest and most relevant tires for you. Michelin is a leader in innovation and sustainable development for the mobility of people and goods.
For more information, visit: www.michelin.com.
About Drake Star
Drake Star is an award-winning global tech investment bank that has completed over 400 transactions since 2013. Drake Star team of over 100 senior professionals across offices in New York, London, Paris, Munich, San Francisco, Los Angeles, Berlin, Geneva, Dubai*, and Singapore* focuses on mergers & acquisitions and corporate finance services worldwide in Consumer & Retail Technology, Digital Media, FinTech, Mobility & Sustainability, Software/SaaS, Digital Services, and Industrial Tech sectors.
Drake Star is the marketing name for the global investment bank Drake Star Partners Limited and its subsidiaries and affiliates. In the USA, all securities are transacted through Drake Star Securities LLC. In the USA, Drake Star Securities LLC is regulated by FINRA and is a member of SIPC. Drake Star UK Limited (FRN 942020) is an appointed representative of Kession Capital Ltd (FRN582160), which is authorized and regulated by the Financial Conduct Authority. © 2022 Drake Star Partners Limited.
For more information, visit www.drakestar.com.
*Partner Offices
[1] Computer vision describes an artificial intelligence technique enabling the analysis of images collected by equipment such as cameras. This AI-based technique helps to recognize images, understand them and process the information obtained from them
Inquiries
For further inquiries, please contact: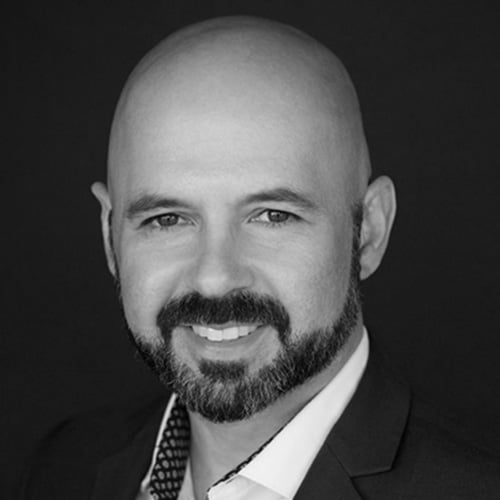 Vitaly M. Golomb
Partner
Mobility & Sustainability
Industrial Tech
San Francisco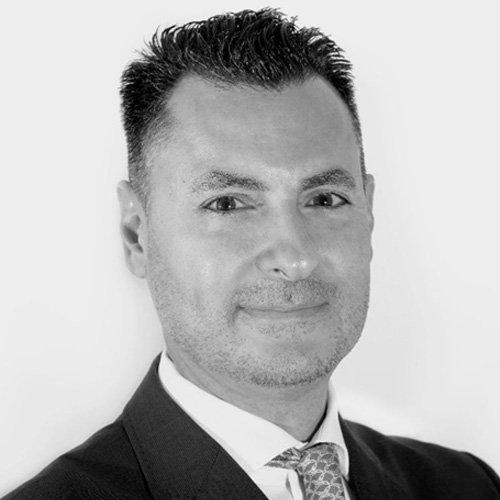 Full
Biography
Ron Rivera
Partner
Mobility & Sustainability
Software/SaaS
New York