NEW YORK | November 22, 2021 – RevTrax, the leading promotions marketing platform delivering digital innovation to brands at the intersection of payments, marketing, offers, and artificial intelligence, announced that it has been acquired by Neptune Retail Solutions (NRS), a leading omnichannel retail marketing company.
The acquisition strategically positions Neptune to execute data-driven personalization at scale, and accelerate digital transformation amongst brands and retail & CPG partners. This is done through RevTrax's Offer Management Platform, Universal Mobile OfferTM (UMO) solution, and its artificial intelligence-driven dynamic pricing and promotions engine.
Drake Star acted as the exclusive financial advisor to RevTrax on the transaction.
RevTrax, headquartered in New York, NY, empowers brands to modernize promotional marketing campaigns through one-to-one offer personalization, advanced performance measurement, best-in-class security, and anti-fraud features. Leveraging more than 11 years of powerful and unique first-party data, combined with its state-of-the-art artificial intelligence, brands use RevTrax to automatically deliver each individual consumer the precise offer value needed to drive increased response, revenue, and profitability. RevTrax is utilized by some of world's most recognized brands, including Pfizer, PepsiCo, Unilever, Danone, Kimberly-Clark, Hallmark, and Sherwin Williams.
"We are thrilled to be accelerating our growth together with the Neptune team. It was clear from the beginning that their incredible network of over 47,000 North American grocery and drug stores would quickly expand the potential and reach of game-changing products like UMO and future RevTrax solutions," said Jonathan Treiber, Co-Founder & Chief Executive Officer of RevTrax. "As part of the Neptune family, we are now squarely positioned to bring much-needed digital innovation and transformation to brands and retailers at a scale that we simply couldn't accomplish as a standalone company."
Bob Ennis, Partner at Drake Star, commented: "It was a pleasure to work with the RevTrax team, who have built a state-of-the-art platform that demonstrates MarTech's evolution toward data-driven personalization."
"Congratulations to Jonathan, Seth Sarelson, and the entire RevTrax team," added Juan Mejia, Partner at Drake Star. "We're looking forward to tracking the combined business as they re-invent promotions in an omnichannel environment through personalization."
For Drake Star, the sale of RevTrax represents yet another MarTech SaaS transaction within the "CPG Tech" sub-sector. This also marks Drake Star's fifth recent "CPG Tech" transaction as software, services, and data/analytics providers continue to consolidate to meet the evolving needs of CPG manufacturers seeking to market and sell directly to consumers.
Legal advisor: Davis+Gilbert LLP
Inquiries
For further inquiries, please contact:
About RevTrax
RevTrax empowers brands to deploy intelligent promotions and offers across channels, track performance, and increase profit and marketing ROI. With a robust portfolio of patents relating to offering security, RevTrax brings control back into the hands of the brand.
For more information, please visit www.revtrax.com/
About Neptune Retail Solutions
NRS is a leading omnichannel retail marketing company in the US & Canada that delivers profitable growth for retailers and brands. The NRS platform is powered by both exclusive in-store marketing rights in North America's largest grocery and drugstores, including Kroger, Ahold, Loblaws, Walgreens, and CVS, in addition to exclusive deterministic first-party shopper data, generated from the company's owned and operated cashback app, Checkout 51, capturing deterministic first-party shopping data via receipt scans from key retail locations across the US and Canada including Walmart, Target, Costco, Sam's Club, and the retailers noted above.
For more information, visit www.neptuneretailsolutions.com/
About Drake Star Partners
Drake Star Partners is a global investment banking firm serving the technology, media, and communications sectors (TMC) with offices in New York, London, Paris, Munich, San Francisco, Los Angeles, Berlin, Geneva, Singapore* and Dubai*. The firm focuses on M&A and corporate finance for its clients worldwide. Drake Star Partners completed over 400 transactions since 2004, 70% of which are cross-border.
Drake Star Partners is the marketing name for the global investment bank Drake Star Partners Limited and its subsidiaries and affiliates. In the USA, all securities are transacted through Drake Star Securities LLC. In the USA, Drake Star Securities LLC is regulated by FINRA and is a member of SIPC. Drake Star UK Limited (FRN 942020) is an appointed representative of Kession Capital Ltd (FRN582160) which is authorized and regulated by the Financial Conduct Authority. © 2016 Drake Star Partners Limited.
*Partner Offices
Inquiries
For further inquiries, please contact: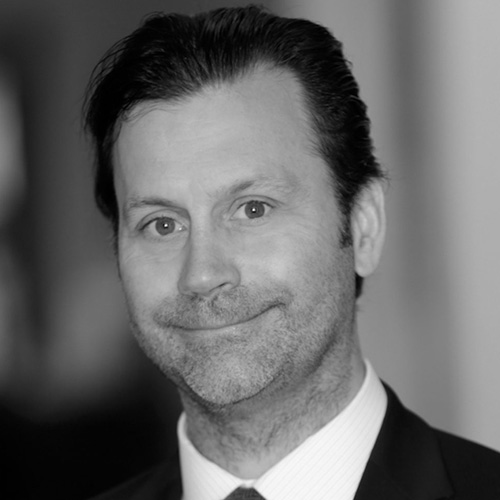 Full
Biography