LONDON | HAMBURG | LOS ANGELES | PORTO | August 3rd, 2023 – CoreMedia, a portfolio company of OpenGate Capital and a global leader in Content Management and Digital Experience Platform (DXP) solutions, announces its acquisition of BySide, a pioneer in customer journey, engagement, and personalization technology and Smarkio, a leading chatbot technology.
Drake Star acted as the exclusive financial advisor to CoreMedia and OpenGate on the transaction.
Headquartered in Hamburg and with offices in the UK, Italy, the Netherlands, France, and North America, CoreMedia is an enterprise-focused global leader in Content Management and DXP software solutions. Via its holistic Content Cloud offering, CoreMedia enables smart content management, personalized experiences and frictionless commerce, ultimately elevating the full potential of enterprise content and driving customer experience with impact. These strategic acquisitions reinforce CoreMedia's position as a comprehensive provider of solutions for crafting, managing, and optimizing digital experiences, as well as expanding its competencies in the areas of automation and Artificial Intelligence. Together, they help solidify CoreMedia's leadership in the DXP market, covering all aspects of the customer journey and digital experience.  
Sören Stamer, Co-Founder and CEO of CoreMedia, commented: "We are delighted to welcome BySide and Smarkio to the CoreMedia family. These acquisitions mark a significant step in our mission to elevate experience and drive impact. BySide's and Smarkio's innovative capabilities perfectly align with our vision, enabling us to offer a comprehensive solution that empowers brands to deliver exceptional experiences and achieve unprecedented conversion."
Vítor Magalhães, Co-Founder and CEO of BySide, added: "Joining forces with CoreMedia is an exciting opportunity for us. We are thrilled to bring our expertise in turning visitors into buyers to CoreMedia's customers. Together, we will help companies achieve their business goals effectively and provide personalized experiences that drive engagement and loyalty."
Andrew Nikou, OpenGate Capital's Founder and Managing Partner, further commented: "We are thrilled for CoreMedia to add these innovative companies to its platform. The investments represent a next step towards the Company's creation of a cohesive and immersive digital experience platform and highlights its focus on product innovation and personalization capabilities. In the context of rising competition for B2B and B2C digital brands, the value proposition of CoreMedia's digital experience platform is extremely clear for companies looking to push the boundaries of customer experience, and we are excited to support the Company as it grows."
Sören Stamer added, "I would like to thank Gaby Silvestris and her team at Drake Star for an exceptional job at sourcing and facilitating this deal. From start to finish, they provided transaction support and advice which helped us get to the finish line."
Gaby Silvestris, Partner at Drake Star, said "We are delighted to have supported Sören, his impressive leadership team, and OpenGate in these strategic acquisitions. This further strengthens CoreMedia's leading global market position in the global DXP market and its AI capabilities, therefore supporting the end-to-end customer journey and experience. We are excited about their future and the next growth chapter."
Michael Song, Senior Vice President at OpenGate Capital further comments, "Deeply grateful for Gaby and the Drake Star team's dedication and support in this strategic acquisition. Excited to continue our partnership on future opportunities."
Drake Star Team: Gaby Silvestris, Mathilde Deschamps, Kishen Patel, Edward Page
Inquiries:
For further inquiries, please contact:
Gaby Silvestris
Partner | Drake Star
gaby.silvestris@drakestar.com |+ 44 777 305 2247
About CoreMedia
CoreMedia is a global leader in Content Management Systems (CMS) and Digital Experience Platform (DXP) solutions. With over 27 years of experience, CoreMedia's uniquely customizable hybrid headless approach, based on a composable DXP, brings ideas to life quickly and efficiently, delivering personalized experiences at enterprise scale. That is why ambitious global B2C and B2B brands, including John Deere, LVMH, Deckers Brands, Under Armour, Luxottica, T-Mobile, and Finnair trust CoreMedia to transcend the boundaries of traditional content management and future-proof their tech stack.
For more information, please visit https://www.coremedia.com
About OpenGate Capital
OpenGate Capital is a global private equity firm specializing in the acquisition and operation of businesses to create new value through operational improvements, innovation, and growth. Established in 2005, OpenGate Capital is headquartered in Los Angeles, California with a European office in Paris, France. OpenGate's professionals possess the critical skills needed to acquire, transition, operate, build, and scale successful businesses. To date, OpenGate Capital has executed more than 40 platform acquisitions across North America and Europe. To learn more about OpenGate, please visit www.opengatecapital.com.
For more information, please visit www.opengatecapital.com
About Byside and Smarkio
BySide helps companies turn visitors into buyers by designing and executing valuable marketing and sales strategies on top of their integrated platform, the Lead Activation Hub. Via the unique combination of their Marketing Cloud and Cloud Contact Center solutions, BySide's technology enables real-time personalized experiences across multiple channels, including Voice, Messaging, Video, and Live Shopping capabilities. BySide caters to an impressive client portfolio, including renowned brands such as MASMOVIL Group, Cetelem - BNP Paribas, and TAP Air Portugal.
For more information, please visit https://byside.com/
Smarkio offers cross-cutting solutions in contact management, from chatbots to automation tools and lead management, with the aim of making the interaction process with customers and prospects more effective.
For more information, please visit https://smark.io/
About Drake Star
Drake Star is an award-winning global tech investment bank that has completed over 450 transactions since 2003. Drake Star team of over 100 senior professionals across offices in New York, London, Paris, Munich, San Francisco, Los Angeles, Berlin and Dubai* focuses on mergers & acquisitions and corporate finance services worldwide in Consumer & Retail Technology, Digital Media, FinTech, Mobility & Sustainability, Software/SaaS, Digital Services, and Industrial Tech sectors.
Drake Star Partners is the marketing name for the global investment bank Drake Star Partners Limited and its subsidiaries and affiliates. In the USA, all securities are transacted through Drake Star Securities LLC. In the USA, Drake Star Securities LLC is regulated by FINRA and is a member of SIPC. Drake Star UK Limited (FRN 942020) is an appointed representative of Kession Capital Ltd (FRN582160) which is authorized and regulated by the Financial Conduct Authority. ©2023 Drake Star Partners Limited.
For more information, please visit www.drakestar.com.
*Partner Office
Inquiries
For further inquiries, please contact: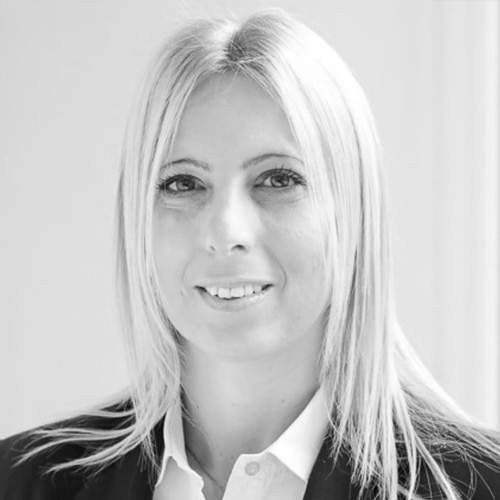 Full
Biography
Gaby Silvestris
Partner
Software/SaaS
Digital Services
London