MUNICH | January 05, 2023 – Lobster GmbH ("Lobster"), a leading no-code data integration and digital process automation platform provider, has announced its majority sale to FSN Capital VI* ("FSN Capital"), a leading Northern European private equity firm. Drake Star acted as the exclusive financial advisor to Lobster and its shareholders on this transaction.
Lobster offers a no-code data integration and digital process automation software suite, empowering "citizen developers" and business teams to master data management and process automation. Lobster addresses multi-billion-dollar industries that are faced with ever increasing, complex and hybrid data environments needed to succeed in their digital transformation strategies.
The company was founded in 2002 and has grown to a leading data integration software player in Europe, delivering very attractive EBITDA margins with revenue growth rates of +20% per year over the past 10 years. The company employs over 250 employees across DACH, the UK, France, Benelux and Scandinavia, serving +1,500 customers including REWE, Lufthansa, Porsche, etc.
FSN Capital will partner with the management team and existing shareholders of Lobster in the next stage of its development and actively support the further internationalization of the company by leveraging its track record of supporting high-growth entrepreneurial businesses.
Dr. Martin Fischer, Co-Founder and CEO of Lobster: "I've known Kais Baker for many years, he is one of the most knowledgeable B2B software bankers in Europe, and a person of trust and integrity. It has been a real pleasure working with him and the entire Drake Star team throughout this process. We are excited to partner with FSN to continue to grow and internationalize our business. FSN shares our values and has significant experience in professionalizing software companies, and we look forward to bringing Lobster to the next level."
Robin Mürer, Co-Managing Partner at FSN Capital: "In a world of exponentially growing amounts of data, complexity of data flows and application stacks, Lobster offers easy to use, economic and powerful software solutions to integrate data, applications, and processes of all forms and variations. We are highly impressed by what the Lobster founders and management team have built over the past 20 years and see enormous potential for Lobster's product on a global scale. We are excited to support Lobster with our proven operational playbooks to deliver this potential in the coming years."
Kais Baker, Partner at Drake Star: It's been an absolute privilege working with Lobster and its management team on such a landmark software transaction. It's one of the largest data integration software transactions in DACH in the last 5 years and we are delighted to have facilitated such an outstanding outcome. The Lobster management team has an exceptional track record of profitable growth and market-leading customer retention rates. With the new partnership with FSN, they could not be in better hands to capitalise on global growth opportunities. This transaction also underscores our track record in advising enterprise software companies and successfully executing landmark transactions."
Drake Star Team:
Kais Baker, Maximilian von Bodman, Anton Donauer, Maximilian Hönig
Inquiries
For further inquiries, please contact:
Kais Baker
kais.baker@drakestar.com, +49 174 152 0600
* FSN Capital GP VI Limited, acting for itself and in its capacity as general partner or portfolio manager (as applicable) for and on behalf of each of FSN Capital VI L.P., FSN Capital VI Invest L.P. and FSN Capital VI Lux SCSp.
About Lobster
Lobster offers a leading no-code data integration and digital process automation platform supporting more than 1,500 customers globally in transforming dispersed data sources into knowledgeable insights, while eliminating the need to write code and the dependency on programmers. The company's platform allows a single, intuitive interface to access various internal and external data sources across on-premise, hybrid and multi-cloud environments.
For more information: https://www.lobster-world.com/
About FSN Capital Partners
Established in 1999, FSN Capital Partners is a leading Northern European private equity firm and investment advisor to the FSN Capital Funds, with €4 billion under management.
FSN Capital Funds make control investments in growth-oriented Northern European companies, to support further growth and to transform companies into more sustainable, competitive, international, and profitable entities.
FSN Capital Partners has a team of more than 80 professionals across Oslo, Stockholm, Copenhagen and Munich. The FSN Capital Funds are advised by FSN Capital Partners in addition to 10 executive advisors with extensive industry experience. The FSN Capital Funds are committed to being responsible investors and having a positive environmental and social impact across its portfolio.
For more information, visit www.fsncapital.com
About Drake Star
Drake Star is an award-winning global tech investment bank that has completed over 400 transactions since 2003. Drake Star team of over 100 senior professionals across offices in New York, London, Paris, Munich, San Francisco, Los Angeles, Berlin, and Dubai* focuses on mergers & acquisitions and corporate finance services worldwide in Consumer & Retail Technology, Digital Media, FinTech, Mobility & Sustainability, Software/SaaS, Digital Services, and Industrial Tech sectors.
Drake Star Partners is the marketing name for the global investment bank Drake Star Partners Limited and its subsidiaries and affiliates. In the USA, all securities are transacted through Drake Star Securities LLC. In the USA, Drake Star Securities LLC is regulated by FINRA and is a member of SIPC. Drake Star UK Limited (FRN 942020) is an appointed representative of Kession Capital Ltd (FRN582160) which is authorized and regulated by the Financial Conduct Authority. © 2022 Drake Star Partners Limited.
For more information, visit www.drakestar.com.
*Partner Office
Inquiries
For further inquiries, please contact: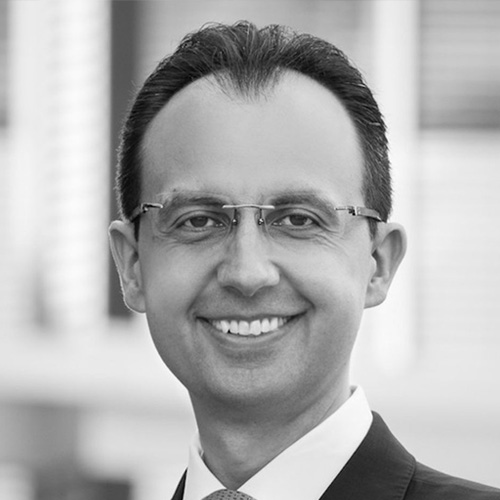 Full
Biography