NEW YORK | (December 20, 2021) – Prime TSR, a leading modernization and cloud solutions consultancy, announced that it was acquired by ConvergeOne, a customer-centric, services-led technology solution provider of cloud, collaboration, and digital infrastructure solutions, that utilizes its intellectual property and unique methodologies to create value for customers and develop progressive solutions.
Headquartered in Chicago, Illinois, Prime TSR specializes in designing and implementing cloud-focused software and data platforms to enable digital transformation for their customers. Their team of experts advises and implements custom cloud-based applications and data platforms for Fortune 1000 companies in the healthcare, insurance, and professional services markets. Over the past year, Prime TSR has earned five Amazon Web Services (AWS) Competencies: DevOps Competency, Migration Competency, Solution Provider, AWS Lambda, and Amazon EC2 for Microsoft Windows Server.
ConvergeOne serves as a trusted advisor to more than 13,000 customers, including 55% percent of the Fortune 100 and 41% percent of the Fortune 500 customers across the education, healthcare, finance, manufacturing, and energy industries. The ConvergeOne services portfolio adds unprecedented value for customers as they modernize their solutions and is substantiated by ConvergeOne's 2020 Net Promoter Score of 71, maintaining World Class status for the third consecutive year.
"This acquisition is an ideal addition to the ConvergeOne portfolio and represents a natural progression in our ongoing strategy to deliver innovative, cloud-based solutions to our customers," said John A. McKenna Jr., Chairman and CEO, ConvergeOne. "The Prime TSR team shares our focus and commitment to deliver modernization solutions that solve complex IT business challenges. I am thrilled to welcome Prime TSR to the ConvergeOne team."
"At Prime TSR, we empower our customers to realize their business outcomes by untangling their most challenging IT circumstances," said Eugene Khazin, Principal & Co-Founder, Prime TSR. "As part of ConvergeOne, we are now able to offer greater value to our customers through a nationwide market presence, a strategically growing portfolio of capabilities, and a shared vision for connecting people with purpose." Josh Davidson, Principal & Co-Founder, Prime TSR, added, "Together, ConvergeOne and Prime TSR will create innovative solutions for our customers that shape the future of cloud, collaboration, and digital infrastructure technology. We are excited to join ConvergeOne."
This is Drake Star's 12th cloud services transaction in the last 18 months. "We continue to see this market undergo rapid consolidation as the global system integrators, private cloud hosting providers, and VAR's are all in a race to acquire the skill sets required to be relevant over the next decade as infrastructure and applications move to public cloud," commented Jeff Baker, Managing Partner of Drake Star.
Drake Star Team: Vitaly Golomb, Jamie Rude, John Fox, Candice Mostisser, Aidan Loh
Legal advisor: Foley & Lardner
About ConvergeOne
ConvergeOne is a proven, services-led cloud solution provider that utilizes its intellectual property and unique methodologies to create value for customers and develop progressive solutions that connect people with purpose. Over 13,000 enterprise and mid-market customers trust ConvergeOne to achieve their business outcomes with cloud, collaboration, enterprise networking, data center, and cybersecurity solutions. Our investments in cloud infrastructure and professional and managed services provide transformational opportunities for customers to achieve financial and operational benefits with leading technologies. Our 2020 NPS of 71, placing us in the World Class category for the third consecutive year, is a testament to our ability to provide customers with the highest level of customer satisfaction, responsiveness and expertise. ConvergeOne has partnerships with more than 300 global industry leaders, including Cisco, AWS, Microsoft, Dell Technologies, Pure Storage, VMware, Palo Alto, and more to customize specific business outcomes. We deliver solutions with a total lifecycle approach, including strategy, design and implementation with professional, managed, and support services. ConvergeOne holds more than 5,300 technical certifications across hundreds of engineers throughout North America, including three Customer Success Centers.
For more information, please visit www.convergeone.com
About Prime TSR
Prime TSR is an award-winning Chicago-based boutique cloud consultancy with senior experts and a strong bias for action. As an Advanced AWS Partner, and #10 on Crain's Best Places to Work in Chicago, our experienced team moves organizations forward one legacy workload at a time. We partner with Fortune 1000 companies across industries including healthcare, insurance, and professional services. We are the catalysts for digital transformation, partnering with our clients to usher in agility, speed, and confidence.
For more information, visit www.primetsr.com
About Drake Star Partners
Drake Star Partners is a global investment banking firm serving the technology, media, and communications sectors (TMC) with offices in New York, London, Paris, Munich, San Francisco, Los Angeles, Berlin, Geneva, Singapore*, and Dubai*. The firm focuses on M&A and corporate finance for its clients worldwide. Drake Star Partners completed over 400 transactions since 2004, 70% of which are cross-border.
Drake Star Partners is the marketing name for the global investment bank Drake Star Partners Limited and its subsidiaries and affiliates. In the USA, all securities are transacted through Drake Star Securities LLC. In the USA, Drake Star Securities LLC is regulated by FINRA and is a member of SIPC. Drake Star UK Limited (FRN 942020) is an appointed representative of Kession Capital Ltd (FRN582160) which is authorized and regulated by the Financial Conduct Authority. © 2016 Drake Star Partners Limited.
*Partner Offices
Inquiries
For further inquiries, please contact: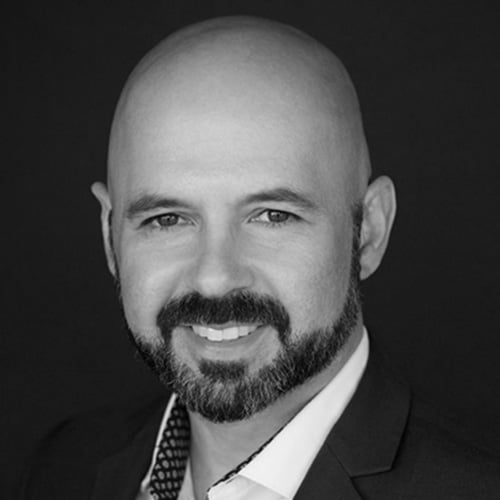 Full
Biography
Vitaly M. Golomb
Partner
Mobility & Sustainability
Industrial Tech
San Francisco