Marketing & Advertising Technology
NEW YORK | May 7, 2019 – Ayuda Media Systems, Inc. ("Ayuda"), the leading provider of end-to-end software solutions for the Out-Of-Home ("OOH") advertising industry, has been acquired by Montreal-based Broadsign. Drake Star Partners acted as the exclusive financial advisor to Ayuda.
The combination of Broadsign and Ayuda will enable OOH media owners to streamline business operations across their digital and static inventory.
Ayuda was recently recognized by Deloitte as one of the 50 fastest growing companies in Canada, with 647% revenue growth since 2014. Clients include AdShel (Australia), Astral (Canada), OUTFRONT Media (Canada), Ströer (Germany), VGI Global Media (Thailand), and VMO (Australia). Ayuda's present CEO, Luc Filiatreault, and the entire leadership team of Ayuda have agreed to join Broadsign.
"The historical coming together of Broadsign and Ayuda makes so much sense," said Andreas Soupliotis, Founder of Ayuda Media Systems. "The combined offering of both companies creates an unprecedented best-ever offering for out-of-home media owners. I am thrilled to see these two powerhouse teams unite."
"We were pleased to advise on this important transaction, consolidating the niche vertical software market serving the large and growing OOH advertising industry," commented Bob Ennis, Partner at Drake Star.
Drake Star Partners' team: Bob Ennis, Lyle Finkler
Legal advisor: Osler, Hoskin & Harcourt LLP
About Ayuda
Ayuda is the leading advertising technology and operations software company specializing in out-of-home business optimization. The Ayuda Platform is used globally by some of the world's largest out-of-home media owners to manage day-to-day business operations. It includes an end-to-end ERP specially built for out-of-home, a fully native ad-based digital signage platform, and partner integrations that enable out-of-home media companies to tap into new digital revenue streams and modernize their trading models.
For more information, please visit www.ayudasystems.com
About Broadsign
Broadsign is a leading digital out-of-home (DOOH) marketing platform that enables brands, agencies and DOOH media publishers to buy, sell, and deliver DOOH campaigns efficiently, reliably and securely. The Broadsign platform delivers more than 13 billion ads and 52 billion impressions per month. The Broadsign marketing platform includes Broadsign Control for content distribution, playback and proof of performance, Broadsign Direct for sales inventory availability and proposal generation, and Broadsign Reach, a customized SSP for programmatic DOOH transactions.
For more information, please visit www.broadsign.com
Inquiries
For further inquiries, please contact:
Bob Ennis
Partner | Drake Star Partners
Bob.Ennis@drakestar.com, +1 212 508 7112
About Drake Star Partners
Drake Star Partners is a global investment banking firm serving the technology, media and communications sectors (TMC) with offices in New York, London, Paris, Munich, San Francisco, Los Angeles, Berlin, Geneva, Singapore* and Dubai*. The firm focuses on M&A and corporate finance for its clients worldwide. Drake Star Partners completed over 400 transactions since 2004, 70% of which are cross-border.
Drake Star Partners is the marketing name for the global investment bank Drake Star Partners Limited and its subsidiaries and affiliates. In the USA, all securities are transacted through Drake Star Securities LLC. In the USA, Drake Star Securities LLC is regulated by FINRA and is a member of SIPC. Drake Star UK Limited (FRN 942020) is an appointed representative of Kession Capital Ltd (FRN582160) which is authorised and regulated by the Financial Conduct Authority. © 2016 Drake Star Partners Limited.
Inquiries
For further inquiries, please contact: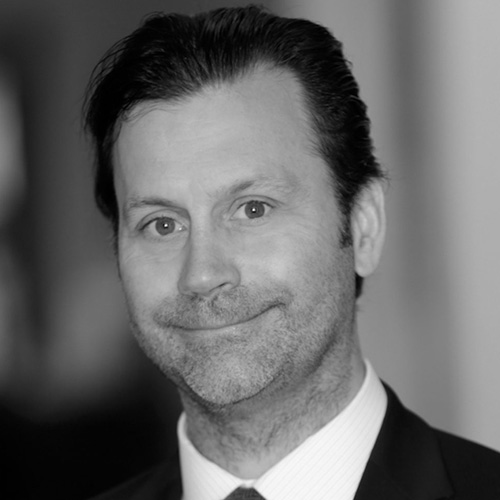 Full
Biography